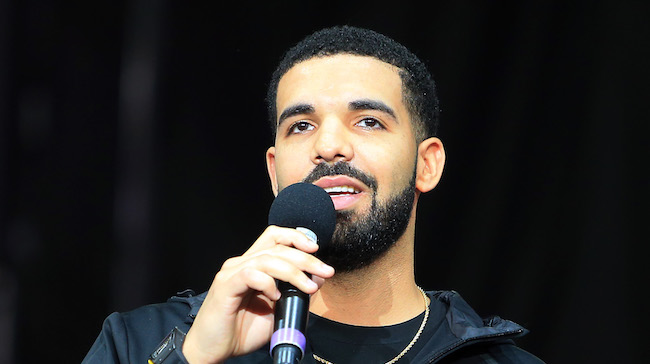 While memes based on Drake, his lyrics, and his goofy public mannerisms have built a cottage industry within the past few years, the fervor surrounding his new Scorpion hit "In My Feelings" has reached a whole new level. Fans have always loved sleuthing out the identities of the women Drake addresses in his more nostalgic songs, but with "In My Feelings" achieving an inescapable level of cultural ubiquity through its accompanying viral dance challenge, it seems theorizing about who Keke is and whether or not she loves Drake is the internet's new favorite occupation.
Although previously surfaced memes had fans DM-ing Canadian singer and entrepreneur Keshia Chanté about the song, a new contender for the possible identity of the song's addressee has appeared, courtesy of Genius. According the report, "a credible source close to the situation" tells Genius that Drake is actually referring to K'yanna Barber of Oakland, California, whose initials actually match up with the reprised chorus lyrics:
KB, do you love me? Are you riding?
Say you'll never ever leave from beside me
A number of gossip sites connected the two back in 2016, after Barber was spotted hanging out backstage at a joint Drake/Future concert. After Scorpion's release, sharp-eyed fans noticed that she tweeted out several references to the song herself — although, at this point, there's hardly anyone online who hasn't.
This isn't the first time fans have played the guessing game with Drake's supposed exes. "Courtney from Hooter's on Peachtree" became a minor celebrity in her own right after being shouted out on his Nothing Was The Same cut "From Time" and the identity of his supposed — and later confirmed — child's mother was tracked down in record time. It seems as long as Drake keeps rapping about the women he's loved and lost, rap fans on the internet will love hunting them down.