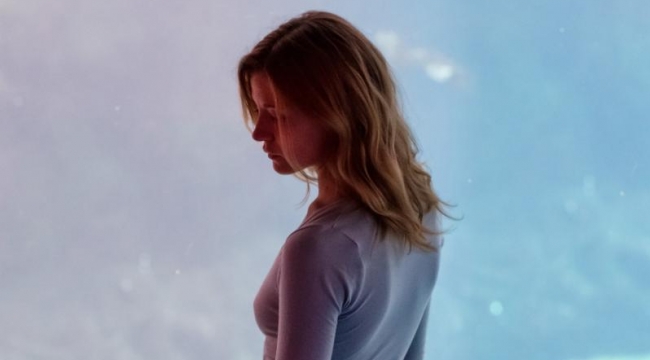 "Take It All" is the brand new spellbinding track off of Helena Deland's upcoming project From the Series of Songs "Altogether Unaccompanied" Vol. 1 & 11. The records are due for release on March 2 via Luminelle Recordings, and "Take It All" is a stunning, hypnotic hint of what's to come, following up her initial single "There Are A Thousand."
Deland's voice croons us with sentiments about the touchy topic of deception in relationships, and how it gradually festers into an intrusive, unshakeable blow to your ego. Her vocals are alluring, taking unexpected, almost dissonant dips throughout the verses. They sit atop pulsating drums and a heady bassline, one that only lifts momentarily: once the chorus hits, and at a swirling point in the song when Deland repeats the line, "It isn't easy."
About "Take It All," Deland told Noisey:
"'Take It All' is about the feeling of denial and eventually humiliation when you expect something significant from a relationship with another whose reasons for involvement are deceptive. We wanted to make it sound nocturnal and contrasted."
Deland is currently touring in Québec, and will be performing at SXSW in Austin this March.
You can listen to "Take It All" below.
2/15 – L'Assomption QC @ Théâtre Hector-Charland
2/16 – Drummondville QC @ Maison des Arts
2/17 – Sherbrooke QC @ Théâtre Granada
2/18 – St-Eustache QC @ Le Zénith
2/20 – Laval QC @ Salle André-Mathieu
2/21 – St-Jérôme QC @ Théâtre Gilles-Vigneault
2/22 – Gatineau QC @ Théâtre du Musée Canadien d'Histoire
2/23 – Quebec City QC @ Imperial de Quebec
2/24 – St-Hyacinthe QC @ Centre des Arts Juliette Lassonde
3/2 – Montreal, QC @ Sala Rossa
3/3 – Toronto, ON @ Smiling Buddha
3/13-17 – Austin, TX @ SXSW