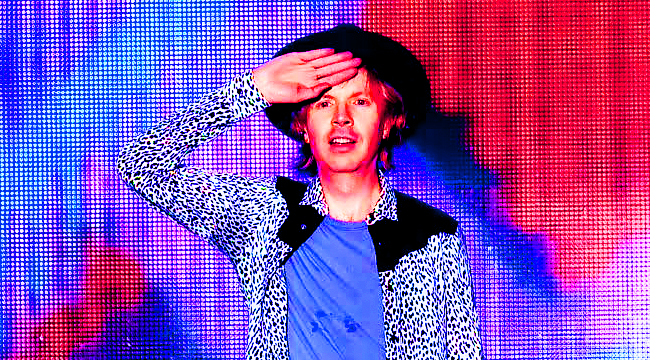 In October, Variety ran an exclusive news report announcing a new concert put on by iHeartRadio, dubbed "iHeartRadio ALTer EGO." While many other alt-rock stations across the country were announcing the lineups for their holiday festivals, the radio giant behind Jingle Ball and many other large-scale music events decided to have their big rock show in January. The announced bill was, by all metrics, pretty stacked: Mumford & Sons, Beck, The National, Spoon, Cage The Elephant, Dashboard Confessional, and Walk The Moon. The bands featured run the gamut from some of the biggest stars that the radio format has produced in the past couple decades to, in the case of The National, a band that's just starting the breakthrough on that level.
And, what's missing from the lineup is obvious. The bill featured no acts fronted by women, which has been a problem at alternative radio for its entire history. In 2013, when Lorde's "Royals" topped the alt charts, it was the first time a solo woman had done so in 17 years, while Elle King's "Ex's And Oh's" is the only female-fronted song to top the charts since. Representation at these sort of events is a huge problem across the board — rival LA radio station KROQ's pair of 2017 radio festivals featured Lana Del Rey, Paramore, and Lorde at their summer Weenie Roast, but women were entirely absent from their winter Almost Acoustic Christmas — and is a symptom of a greater bias within the genre. And if you were looking for people of color to be represented, none were found leading any of the acts featured, either.
But something else also stood out from this bill. In that Variety announcement, Tom Poleman, chief programming officer for iHeartMedia, said the event was created "to celebrate everything alternative rock." Then he went on to say the following:
"Alternative rock is experiencing an incredible renaissance. Young bands in their 20s are making music with the same energy and power of the bands like U2, Depeche Mode and REM, that helped to create the format."
The sentiment isn't entirely untrue. Look no further than our favorite rock albums of 2017 to find a wealth of vital young bands that are largely going under the radar. But in terms of "young bands in their 20s," ALTer EGO was not the place prove this argument. Beck, Spoon, Dashboard Confessional, and The National are all musicians that are in their 40s, not their 20s, while Cage The Elephant, Mumford & Sons, and Walk The Moon are led by musicians in their 30s. In fact, the only artist that was still in their 20s that was tapped to play the event were the late-addition sibling trio AJR whose current and only radio hit is bolstered by guest vocals from Weezer's Rivers Cuomo, age 47.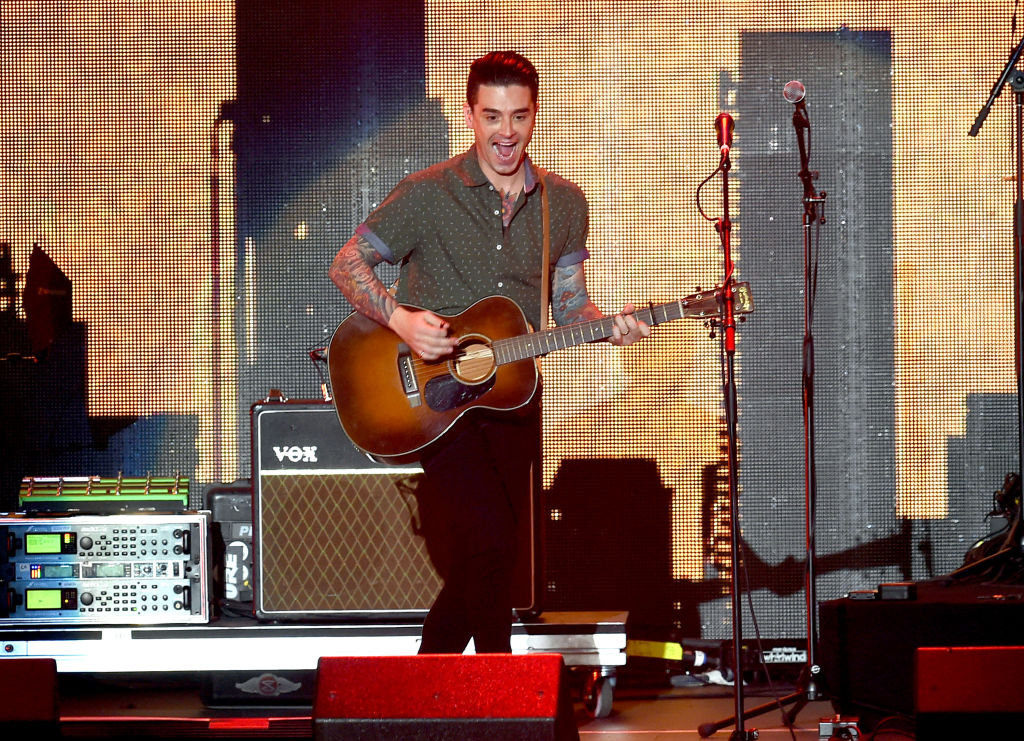 And this extends beyond the ALTer EGO bill. If you look at the biggest crossover artists to emerge in the past few years — Imagine Dragons, Twenty One Pilots, Portugal. The Man — only 21P is made up musicians still tied to their youth. That doesn't stop them from making music that appeals to young people, but it also shows a disconnect between what a radio executive identifies as youth versus what is actually made by young people. One needed to only look around at the number of 30-somethings passionately singing along to Dashboard's "Hands Down" in lieu of actual teens and college students in attendance to realize that alternative rock's age problem is reciprocated by the people consuming the music.
As a whole, alternative rock does its best to mask this. Take Walk The Moon's Nicholas Petricca, who came to Friday night's performance looking like the human embodiment of Coachella, complete with face paint and a technicolor dream coat. The band's songs, including their inescapable "Shut Up And Dance" and their latest smash "One Foot," are straightforward, hooky as hell, and as appealing to 13-year-olds as they are to their 40-year-old parents shuttling them to the mall. But the songs, unlike the U2s and Depeche Modes that came before them, also feel disposable, like sonic chewing gum that rapidly loses its flavor.
This is important only because alt-rock radio formats build their foundations on the past. If you listen, songs from the '90s are still heavily in rotation next to the latest singles. More than hip-hop and pop formats, what's new is just a fraction of what listeners are hearing. It's hard to say whether Walk The Moon's hits, regardless of how omnipresent the feel now, will still be getting pushed by the radio in five years the way a band like Muse or Red Hot Chili Peppers become pillars of the genre.
Beck's latest single, "Up All Night," has been number one of the alternative charts for weeks, and it also sounds decidedly fresh and built for 2018 ears. Beck has long proven himself to be a sonic chameleon, with this song standing closer to a Justin Timberlake pop song than it does to, say, something off Odelay. It's a fitting turn for a songwriter that still looks and performs like an ageless wonder. But it's also clear that Beck will never be the kind of transcendent rock hero that R.E.M. or U2 is. Hell, more than 25 years into a career that has included the highest Grammy honors and tons of radio hits, Beck was still not the biggest artist to perform on this bill nor the one entrusted to closing the show.
Those artists would be Mumford & Sons and Cage The Elephant, respectively. Of all the artists booked, these were the two most capable of excelling on an arena stage without a general admission section to make the concert floor feel alive. The Mumfords were tasked with opening the show, and as a result, set the bar unreasonably high over the course of their 40-minute set. Marcus Mumford and his band have been playing venues of this size for years and are masters at transferring their on-stage energy to the rafters of the big rooms. They also treated the performance like the event it was, inviting up both The National' Aaron Dessner and rising pop singer Maggie Rogers up to the stage for guest appearances.
Sure, the band's recent move to a more electric sound may have muffled their signature style, but it also is a necessary pivot, as their British interpretation of Americana already feels like a throwback less than a decade after it first appeared. Their power now rests in their abilities as songwriters and performers, which are both notably strong. But whether this translates into a second wave of success remains to be seen.
If any band fits the bill as the next great alternative rock ascension story, though, it is Cage The Elephant. For the past 10 years, the story on them has been an ability to follow hit after hit, without picking up much steam in building a firm fan base. But in the support of their most recent album, 2015's Tell Me I'm Pretty, everything finally clicked. The band conquered the festival circuit, produced a trio of strong hits, and took their already robust live presence through the stratosphere.
Regardless of what you think about their music, they are the kind of band you that can blow you away with their live show, something that Depeche Mode, R.E.M., and U2 all have in common. They are also a band whose rock music doesn't feel tied to the moment but still rings with immediacy. Tasked with closing out the event and succeeding in a big way, no band managed to exemplify the ALTer Ego mission more than Cage, even if they happened to be a bit older than advertised.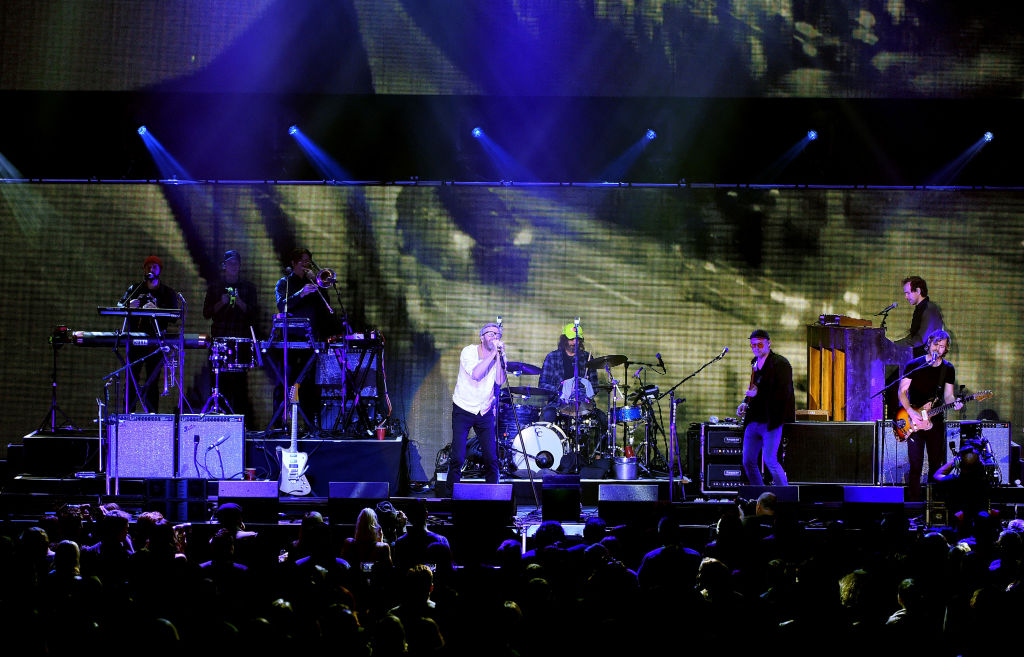 If anything, the concert showed what a weird space alternative rock is in. The National and Spoon were both cast more as rising artists than as the indie rock titans the internet music world might know them as. When both bands performed, it was as if the first half of their career never took place, with Spoon looking no further than Ga Ga Ga Ga Ga's "The Underdog" and The National with High Violet's "Bloodbuzz Ohio." As a fan of both bands, I know that five songs from The National are not enough for the band to pick up steam or show their true colors. Spoon worked slightly better in the conditions but felt like an opportune time for a bathroom break or a loud conversation for many in attendance. For as beloved as these two bands are in their circles, the future of alternative rock is hardly resting on their shoulders.
Maybe it's a losing fight, to try to compete with hip-hop and pop music for the attention of young listeners in 2018. Even in the rock world, younger ears are finding more to relate to in DIY spaces or in indie rock that represents voices that are often muted in the mainstream rock space. The lack of women and people of color given shine in mainstream alternative rock speaks to the age problem as well, where the genre is tied to a past that feels more antiquated by the moment. Just last month, U2's own Bono was quoted in Rolling Stone bemoaning the lack of a place for "young male anger" outside of hip-hop.
Indeed, popular rock and roll might be light on the "young male anger" at the moment, but really it is light on young anything. And maybe it is the reliance on male, usually white, voices to express these feelings that is the genre's biggest problem, when literally every other person on earth has far more reason to be angry. And if alternative rock wants to regain a foothold in the youth audience again, featuring music actually made by young people and representing demographics beyond those that have traditionally been the focus might be a good place to start.