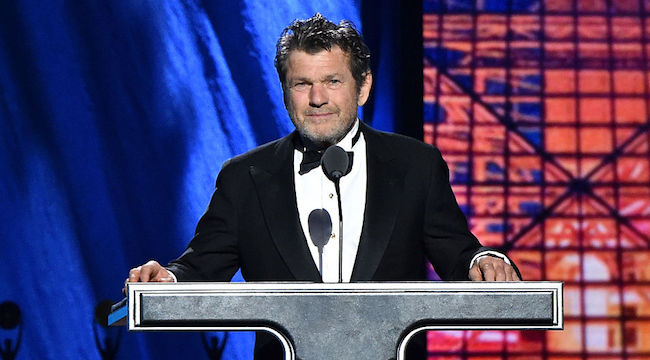 Since Jann Wenner announced he was selling Rolling Stone earlier this year, unfavorable stories have been circulating with increased fervor. This is largely because of the biography written about him that has resulted in an estrangement between the biographer and Wenner. But today things got much worse for Wenner, as Buzzfeed has published an in-depth of account of alleged sexual misconduct.
The incident is said to have taken place in 2005 when writer Ben Ryan was 27 and trying to kickstart his career. After being contacted by Wenner for a meeting and request for pitches, Ryan understandably thought it would be his big break. According to Ryan, though, that meeting quickly became a nightmare.
During the encounter, Ryan says Wenner pounced on him. "I had Jann Wenner's tongue in my mouth," he said. "I went along for a second but then said something to the effect of 'oh please, I'm not that kind of girl.'"

When Ryan attempted to leave, Wenner took things a step further. Ryan gave a separate interview to TheWrap in which he described it:
"As I was leaving his place he offered me a multi-article contract in exchange for sex. His tone of voice was rather sarcastic, I will allow. Nevertheless, he did put the offer into words; and this is not the sort of thing you joke about when you are the head of a large media company. Sexual harassment is not a joking matter."
In the Buzzfeed article, Ryan describes his reaction to Wenner's offer: "I think there was that moment where it's like time stood still, and you're imagining how this could be the answer to all my struggles. All I would have to do is this one thing, but that's not me. I would never do that."
Wenner responded to TheWrap about the allegations, admitting to coming on to Ryan, but denying the events happened as has been written:
"I met Ben twelve years ago and I attempted to have a sexual liaison with him. He turned me down, which I respected. I had no intention of making him feel uncomfortable. His piece was subsequently published in any case; no work was promised and no work was lost. I have never and would never make an offer of this kind."
The full account of Ben Ryan's meeting with Rolling Stone founder Jann Wenner is at both Buzzfeed and TheWrap.