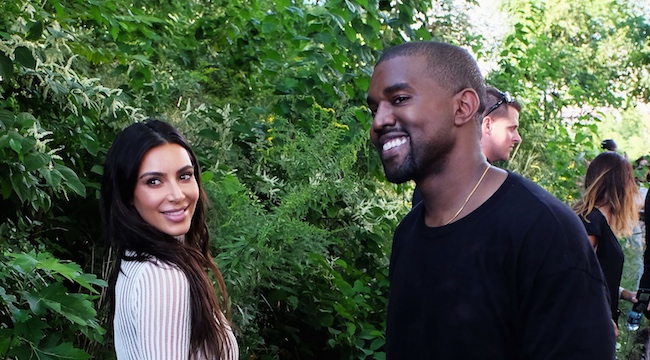 Between albums, fashion, and everything else he has going on, Kanye West has found time to work on a pair of other adorable projects: his two children, North West and Saint West. Although Kanye and Kim Kardashian have yet to announce the arrival of their third child, it's being reported now that their next bundle of joy is due in January.
The two are doing things differently this time around due to medical necessity: They've hired a surrogate, reportedly for $45,000, to carry the child because of Kardashian's placenta accreta, a medical condition that could make it life-threatening for her to have the child herself. The two are running an understandably tight ship with the surrogate, who, is obviously forbidden from smoking, drinking, and doing drugs, and also isn't allowed to eat raw fish or use hot tubs or hair dye.
The estimated January birth date lines up with previous reports from July that their surrogate was three months pregnant. As the Kardashian-West family continues to grow, it seems more than ever like the divorce rumors that surrounded the couple early this year aren't rooted in reality.
All the while, both Kim and Kanye have stayed busy: Kardashian recently posed as "America's New First Lady," while West has supposedly created three different versions of Pusha T's upcoming album.