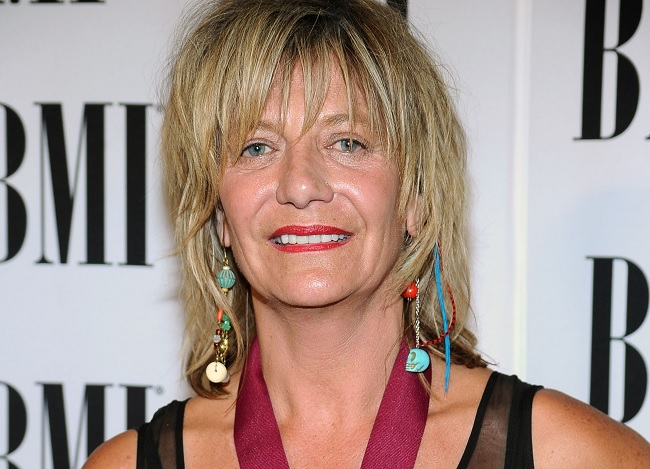 Kesha's mother has finally shared her perspective on the ongoing legal battle between her daughter and music producer Dr. Luke. In a massive new interview with Billboard, Rosemary Patricia "Pebe" Sebert lays out Kesha's story in a way that supports the singer's claims of regular abuse at the hands of her producer. Among the most interesting revelations in the interview are stories of regular abuse over failing to perform tracks that Lukasz Gottwald wanted her to, an insider perspective on Luke's alleged rape of Kesha and a story that, if true, shows Kesha has been attempting to break her contract with Dr. Luke since long before "Tik Tok" catapulted her to fame.
Sebert says that Luke emotionally abused Kesha so regularly that any small kindness from the producer would be met with elation.
"It was like someone who beats you every day and hangs you from a chain and then comes in and gives you a piece of bread. Luke would say, 'You look nice today,' and send her into ­hysterics of happiness because she was programmed to expect nothing but abuse."
While the interview details numerous instances of abuse (including a story where Kesha ran from a California studio and hiked up a nearby mountain to hide from the producer), the obvious focal point is Pebe's recounting of the night where Kesha claims she was raped by Dr. Luke in 2005. Kesha was at a birthday party for Nicky Hilton in the Hollywood Hills home of Hilton's sister, Paris. Sebert claims that she lost contact with her daughter during the night, only to receive a frantic call from the singer the following afternoon. Via the story:

"(On an average day, Pebe says, the two spoke by phone every six to eight hours.) Finally, her mother maintains, Kesha returned her call, saying she had woken up naked in what she believed was Dr. Luke's hotel room. "Mom, I don't know where I am. I think we had sex. I'm sore and sick. I don't know where my clothes are. I think I need to go to the hospital," she said. Then Kesha's phone battery died. Pebe kept calling her daughter until Kesha called back from the hotel's landline."
Sebert says Kesha was picked up by a friend, but they never reported the alleged rape to the police or took Kesha to the hospital, as the singer feared it would ruin her music career.
"Looking back, I don't know why we didn't go to the police. Kesha told me not to do anything. She said, 'Mom, I just want to sing. I don't want to be a rape-case victim. I just want to get my music out.' I didn't follow my instincts," Sebert said.
According to Sebert, Kesha attempted to abandon her professional relationship with Dr. Luke soon after. Kesha signed a deal with Warner Brothers only to have Dr. Luke torpedo the deal by informing the company of their pre-existing contract. Sebert says this already tense relationship only got worse as Kesha's star rose.
"He saw her as a cash cow and started manipulating her all the time. She thought all her dreams were finally coming true, but this was just a f–ing trip to hell."
The entire interview is a harrowing read, and we have to wonder if running this account in one of the world's most well-known music magazines will further push Sony to end their relationship with Dr. Luke.
(Via Billboard)