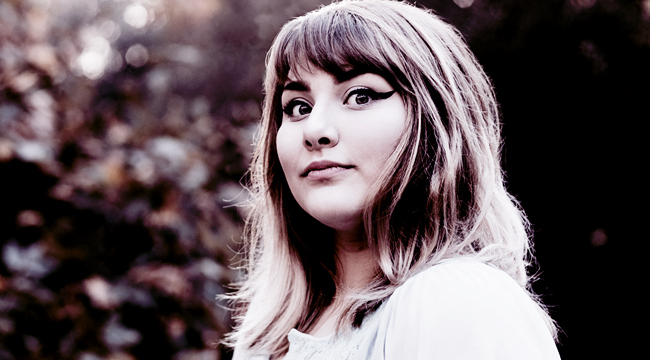 Kississippi's Sunset Blush sounds just like its name might suggest — endearing, blanketed in warmth, saturated with sweet, rose-tinted nostalgia. It's also the name of a brand of boxed wine that's followed Zoe Reynolds throughout the bedlam of transitioning into young adulthood, a beverage-turned-companion on the most ungodly, vapid nights and days where the light felt it might last forever.
Sunset Blush, which came out earlier this spring, is the band's first full-length record, and it follows a narrative that dips and soars just as ferociously as the process of growing up. Its tracks find Reynolds at the precious, rickety early stages of honing in on her identity while riding the winds of newfound confidence. Each track is written with a bit of merciless sardonicism, because that's what tends to happen when you start to realize your worth — like Reynolds sings in the plucky "Easier To Love:" "Up 'til now I've given all I've got / You can always keep it if you want / I'll make myself easier to love." She teases at shrinking, but it's delivered with a type of winking buoyancy, one that exudes equal parts self-awareness and self-preservation.
Sunset Blush is a strikingly honest album, and of course, liberation doesn't come without a pinch of angst-filled recklessness: "I lose my sense of danger / When the bottle's base reaches my hand / I'll lose it." she howls on "Adrift." Still, the naivety is a sign of squared-shoulder boldness, and that's precisely the driving force of Sunset Blush.
About the record's first single "Cut Yr Teeth," Reynolds said, "I wrote this song (and most of the forthcoming record) about finding my voice after having it taken away time and time again by people I thought were more powerful than me. I know now that they were wrong, and that's what this album is all about." Read our conversation, which further expands on topics like this, below.
Your new album, Sunset Blush was two years in the making. What were some of your most formative experiences and lessons learned within that time?
One of the most important things I've learned over the last two years of making Sunset Blush come to life is about confidence. I wasn't as sure of myself when it came to my art before Sunset Blush. Over the course of making this record, I had the support and guidance of great friends and people like Kyle Pulley who produced the record, and all of that just helped to show me where my heart was really at. Now I know that I'm capable of anything, and that being vulnerable is just a part of the process.
How do these songs differ from the previous music you've made, first in terms of sound/production and then in regards to lyrics and motives?
This record was a bigger exploration of songwriting for me. I spent more time with each of these songs than I had with any music I've written before, focusing on structures and even just spending more time with a guitar in my hands. When I started this project, my songwriting was more journalistic pen-to-paper-to-computer-to-internet. I think that can be just as special as a recording that's been given a lot of time, it's honest and straightforward. Getting Kyle Pulley into the mix with this project definitely gave me more of a push to be explorative but also precise and focused.
The recording process was repetitive but all in good nature. We didn't start properly recording until we nailed all the demos. And even when we thought we nailed them, we ended up with some totally different songs. But yeah! A lot of thought and love went into Sunset Blush. And when it comes to lyrics/motives, while it's still very romantically driven, it's more about release than dependency. It's about turning bad into good and pain into strength. It's about healing rather than dwelling.
You're also a visual artist, how do your music and visual art inform each other, if at all?
Both my music and visual art come from the same place within me. They both serve as an emotional catharsis of sorts; it's journalistic.
How has the response to the recent album release been? Any particularly standout anecdotes from tour?
The response to the album has been really cool! People are definitely being major sweeties about it and approaching me pretty much every night on this tour. I wasn't expecting that this early but there has been such a great response every night. I think a lot of people are connecting with the record right now, and I hope that keeps growing.
You've spoken about how Sunset Blush, as well as this general season of your life, is about no longer being silenced. "Easier To Love" in particular is about finding your voice after having it taken away by people you thought were more powerful than you. That really got me at a time I needed to hear it, and I'd love to hear a little more about what that sentiment means to you.
Thank you so much! I want to give you a big ass hug!
When I first started exploring music aan s adult, post-high school, I was always told I was the token girl member in any band. I wasn't really having it but it was the only way I could make music at the time, or so I thought. I eventually got fed up enough that I started my own thing and everything I've done since is always about doing my own thing for me and not letting any man stand in my way.
What can listeners look forward to in the near future from Kississippi?
Lots of touring! Definitely going to be writing songs in between those tours. There will be more goodies coming from Sunset Blush, too!
Sunset Blush is out now via Bug Crusher Records. Get it here and stream it below.