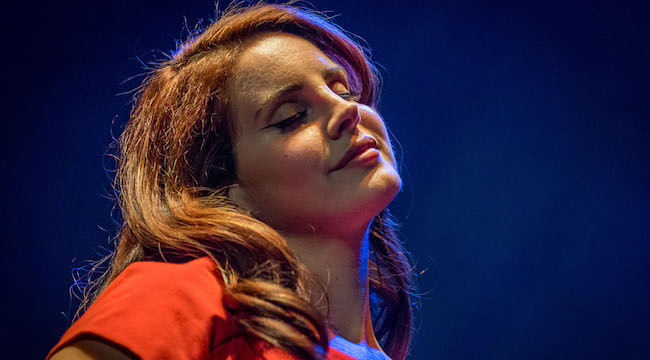 Less than a year after her 2017 album Lust For Life narrowly beat out Tyler, The Creator's Flower Boy for the No. 1 position on the Billboard charts, it looks like Lana Del Rey already is already working on its follow-up. As NME reveals, the singer recently launched an Instagram live video that revealed her singer sat on a couch in the studio, laughing and holding a cup of coffee.
The video then quickly panned to reveal Jack Antonoff also sitting on the couch, playing on his phone, before cutting to the folds of the couch leather, then back to a wordless selfie. Although there was no music to be heard in the video, it would seem that the duo is up to something in the studio together. Check out the short clip below.
Antonoff proved himself a force to be reckoned with in 2017, producing some of the year's biggest releases, including Lorde's magnificent Melodrama (no, he is not now dating Lorde), St. Vincent's glowing Masseduction, and parts of Taylor Swift's angry, flawed Reputation. Check out our review of Lust For Life here, and let's just hope that Antonoff's production and writing assistance will work to ensure that Radiohead doesn't come for Lana this time around.