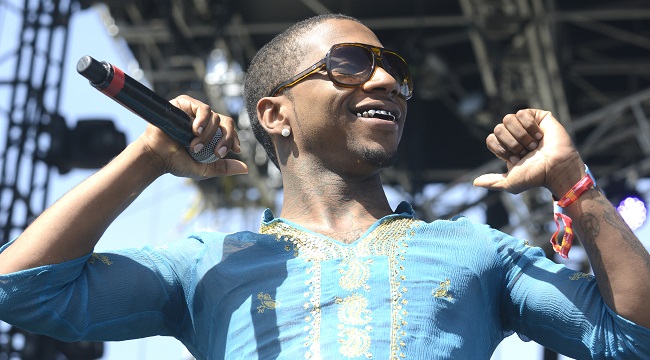 Lil B used to flood MySpace, then DatPiff and LiveMixtapes, with up to one new mixtape per month. But now, fans can listen to his back catalog on Spotify, Apple Music and TIDAL. The Based God has added over 30 mixtapes to those streaming services, from 2009's I'm Thraxx and 6 Kiss to last year's long-awaited Black Ken.
The beloved rapper, internet celebrity and video gamer may soon add another release to his streaming catalog. Earlier this year, he told Uproxx that he is self-producing his next official mixtape, Black Ken follow-up Platinum Frame. "You know, last year, the whole 2017, I really focused on teaching myself how to become a better producer and really explain my story how I need to, to – to the people and to you guys," he says. "I'm really going to be able to show what I've been learning and what I taught myself this year."
For now, Lil B is also promoting his first electronic music single, an instrumental titled "Enter The Depths." A snippet of "Enter The Depths" was previously featured in a trailer for the latest installation of Marvel's Black Panther: A Nation Under Our Feet comic book series. If you somehow missed that sneak peek, you can watch below.