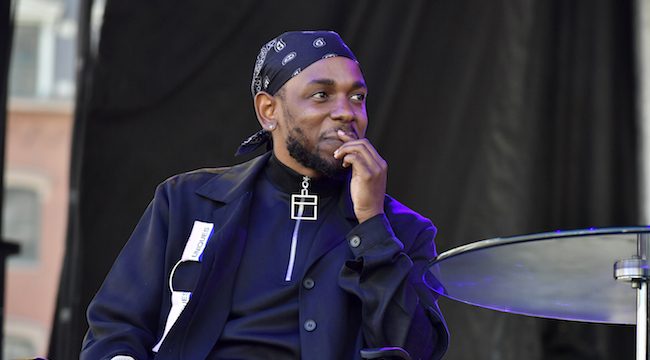 It's possible the world almost missed out on new Kendrick Lamar music — for a little while, at least. According to Los Angeles Daily News, Hawthorne police recovered a hard drive stolen from Top Dawg Entertainment engineer MixedByAli's car earlier this month, returning an estimated $1,000,000 worth of music to the Grammy Award-winning Ali.
The thieves broke into Ali's BMW at an Equinox gym in Hawthorne, CA, as well as two other vehicles in the gym's parking lot. They had apparently been breaking into a number of cars in Carson, Torrance, and Los Angeles, making off with such items as an off-duty sheriff's deputy's handgun, passes to Sea World in San Diego, golf clubs, clothing, power tools, cologne, and car parts. It's probable they had no idea they were sitting on such a valuable treasure trove of unreleased music when they were arrested, though.
Using fingerprints left at the scene of Ali's break-in, police arrested Jonjairo Espinoza and found the hard drive in his car. They were able to return the hard drive to Ali, but say that another copy of the drive is still missing. The remaining device is encrypted, so it remains unlikely that the music on it will ever see the light of day.
It's unconfirmed whether or not any new Kendrick Lamar music is on it, but since Ali is the in-house engineer for all of TDE's artists, it seems likely that music from SZA, Isaiah Rashad, Schoolboy Q, Jay Rock, or Ab-Soul could be on it. For now, let's all just call it lucky that Ali's got one copy back, and hope that this setback won't delay any upcoming Top Dawg projects.