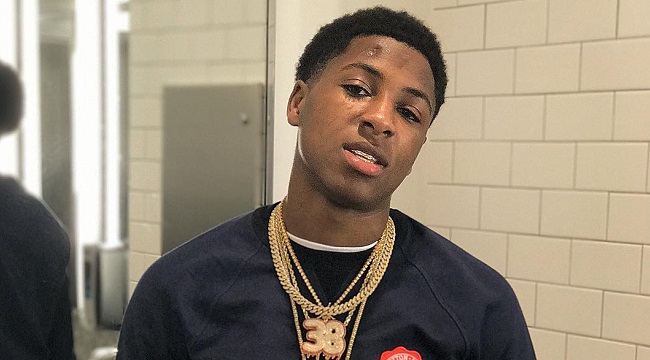 Youngboy NBA has managed to avoid jail time for his most recent charge – but he's still facing some big-time changes in his life, according to The Advocate. The 19-year-old Baton Rouge rapper was charged with kidnapping and aggravated assault charges on March 19 after hotel surveillance footage showed him dragging his girlfriend into their hotel room in Georgia. He traveled to Florida to perform a show but was accosted by law enforcement and arrested as a fugitive for the charge.
His girlfriend says that they were just playing, but the judge apparently didn't buy it. In 2016, Youngboy received a 10-year suspended sentence and three years of supervised probation for aggravated assault with a firearm after being involved in a drive-by shooting in 2016. The recent kidnapping charges could have sent him to prison, but the judge decided to give him another chance at freedom — on extensive conditions.
Youngboy must wear a GPS ankle monitor, undergo counseling, complete a domestic abuse program and a GED program, and refrain from social media posts as well as bar/club appearances. Youngboy, born Kentrell Gaulden, is also confined to the state of Louisiana for the next six months. Those last three stipulations, in particular, may hinder his music career, but it beats jail time.