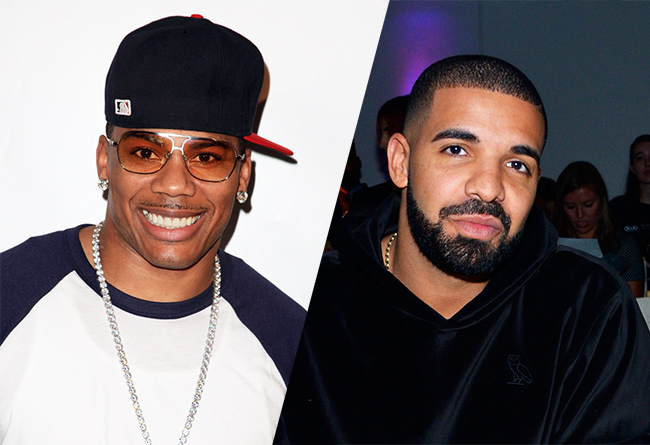 Rap Twitter was in a complete frenzy earlier this week when everyone got bored and started arguing about Nelly and Drake. Fans went at it for an entire day about who was hotter in their prime and which rapper was better than the other.
Though he's just one of seven rappers with a diamond certified album to his name, some Drake fans tried to downplay Nelly's contributions and achievements, which include countless hits, a Super Bowl Halftime performance and that one time he demolished KRS-One. On the flipside, Nelly fans and OVO haters completely disregarded Drake always breaking someone's record, making history, and the fact that he's been rap's reigning king for the last eight years.
So, what does Nelly think?
The "Hot In Herre" rapper says while he doesn't mind the comparisons, there isn't any competition. "It's not me against him. Drake is a dope artist and a cool dude. Drake has shown me a lot of love," Nelly told North Jersey on Thursday. "People compare, that's what we do. To me, there's room for everybody, and everybody takes pieces of everybody [musically]. I don't think it's a bad thing."
All in all, the 42-year-old St. Louis rapper is just appreciative he's somewhat still relevant to listeners who haven't forgotten about him, adding, "I'm just happy my fans are still loving Nelly." Aww.
For what it's worth, Drake has never turned a nursery rhyme into a popular street anthem. That's impressive. However, he's also never swiped a credit card between a woman's ass cheeks. For some people that's a point for Nelly, but nah.