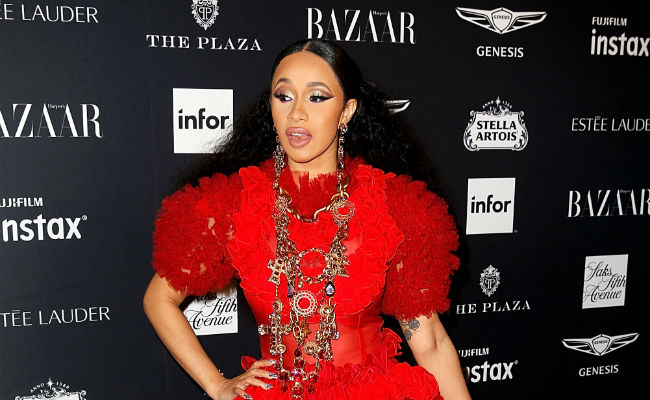 The beef between Cardi B and Nicki Minaj went from tearful words to actual conflict on Friday night as the two rappers got into it at a New York Fashion Week event. TMZ reported and quickly had video of a fight between the two artists and their security guards at a Harper's Bazaar party held during the city's Fashion Week.
According to TMZ, Cardi B got into it with Minaj's security detail in a battle that left her with swelling above her eye. According to reports, everything was fine at the event until Cardi B "aggressively approached the table" Minaj was sitting at. From there, words were exchanged and Cardi B allegedly threw a shoe before getting roughed up by security guards.
Parts of the fight was captured on video from multiple angles.
According to witness reports, Cardi B's dress was ripped and she was escorted out of the event barefoot. Photographers also captured images of her with a significant bump over her left eye, which Variety reports was from taking an elbow to the head from one of Minaj's security guards.
Minaj was apparently unharmed in the incident and hasn't addressed it online. But Cardi B later posted on Instagram late Friday night, saying that she's "let a lot of sh*t slide" but isn't having it anymore.
According to People, no arrests were made but a New York City Police spokesperson said an investigation is ongoing.