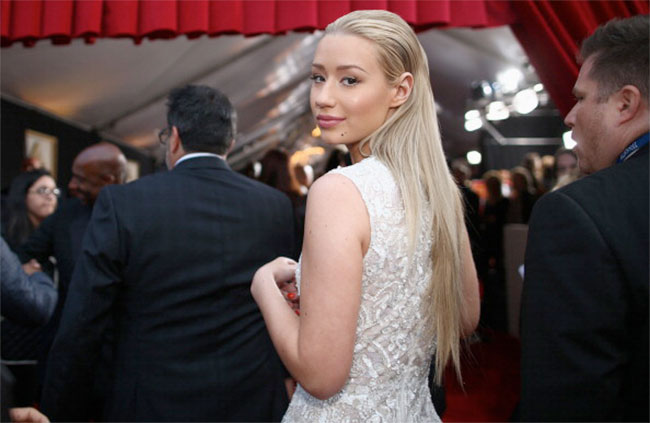 In 1995, Notorious B.I.G. vs. 2Pac was the rap beef that captivated a nation. In 2015, Iggy Azalea is feuding with Papa John's over pizzas delivered to her home, possibly with beef on them. If you'll recall, the "Fancy" rapper shared her understandable displeasure with Peyton Manning's favorite greasy pizza chain after a delivery driver shared her phone number with relatives.
I Love It When You Call Me Big Papa John's response: the ol' "we took take care of it."
"Privacy of our customers and employees is extremely important to us," a spokesperson said in a statement to The Hollywood Reporter. "Papa John's has taken appropriate disciplinary action with regard to the employee involved. We are reaching out directly to Ms. Azalea and hope to resolve this incident and make it right." (Via)
He's either been fired or wood-fired into a pizza, except Papa J doesn't do that.