Good things come to those that wait. And if you are a fan of Phosphorescent, the now Nashville-based indie rock songwriter Matthew Houck, that wait has been significant. It's been five years since he wowed the music world with the masterful Muchacho, which itself followed a particularly strong run of records including 2007's Pride and 2010's Here's To Taking It Easy. But it's not like Houck was simply biding his time in the interim. He started a family, left Brooklyn for Nashville, and built his own studio in which he recorded his new record.
His new album, C'est La Vie, is set for release on October 5 via Dead Oceans. Ahead of the collection, we get the jubilant new song, "New Birth In New England," which sounds like the spirit of Paul Simon has inhabited Houck. It's all upstrums and backing choirs, anchored by the unmistakable voice of Houck, showing another wrinkle from an artist who's never been shy about reinventing his sound and paying homage to the music he loves. Check it out above.

Phosphorescent will tour extensively around this release, including a tour launch next month at Pickathon in Oregon. You can check out all the tour dates below along with the tracklist and album art of C'est La Vie.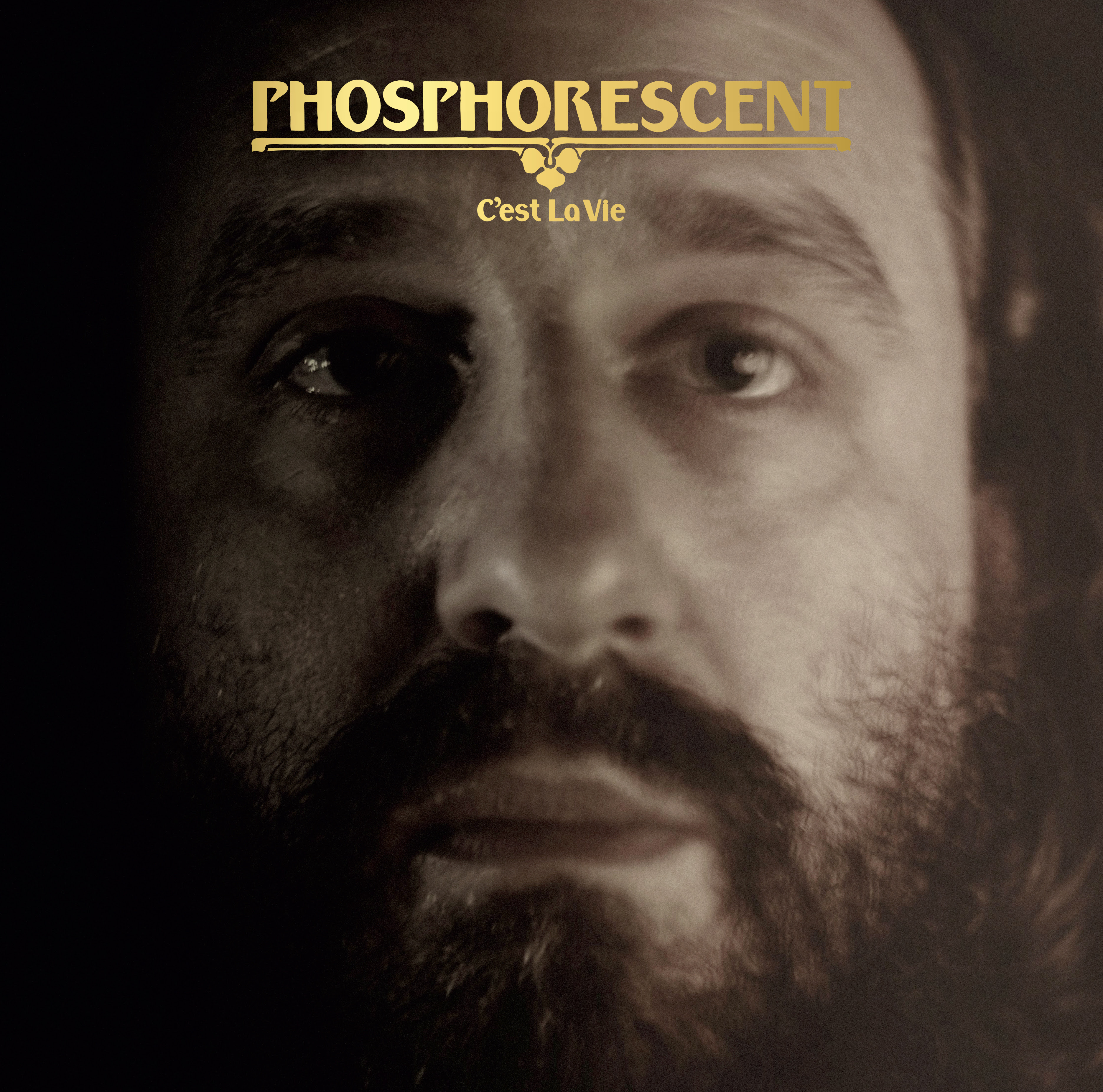 1. "Black Moon / Silver Waves"
2. "C'est La Vie No. 2"
3. "New Birth in New England"
4. "There From Here"
5. "Around The Horn"
6. "Christmas Down Under"
7. "My Beautiful Boy"
8. "These Rocks"
9. "Black Waves / Silver Moon"

08/03-08/04 — Happy Valley, OR @ Pickathon Music Festival
10/14 — Stockholm @ Berns
10/15 — Oslo @ Rockefeller
10/16 — Gothenburg @ Pustervik
10/17 — Copenhagen @ Vega
10/19 — Hamburg @ Nochtspeicher
10/20 — Berlin @ Frannz
10/22 — Paris @ La Maroquinerie
10/23 — Brussels @ Autumn Fall at Botanique
10/24 — Amsterdam @ Paradiso Noord
10/26 — Liverpool @ Grand Central Hall
10/27 — Dublin @ Tivoli
10/28 — Leeds @ Brudenell
10/30 — London @ Shepherd Bush Empire
11/08 — New Orleans, LA @ One Eyed Jacks *
11/09 — Austin, TX @ Emo's *
11/10 — Dallas, TX @ Granada Theater *
11/12 — Phoenix, AZ @ Crescent Ballroom *
11/14 — Santa Ana, CA @ Observatory OC *
11/15 — Los Angeles, CA @ Belasco Theatre *
11/17 — San Francisco, CA @ The Fillmore *
11/21 — Seattle, WA @ Neptune *
11/24 — Denver, CO @ The Oriental Theatre *
11/26 — Lawrence, KS @ Granada Theater *
11/27 — St Louis , MO @ The Ready Room *
11/29 — Madison, WI @ Majestic Theatre *
11/30 — Chicago, IL @ Vic Theatre *
12/01 — Minneapolis, MN @ First Avenue *
12/02 — Milwaukee, WI @ Turner Hall Ballroom *
12/04 — Detroit, MI @ Saint Andrew's Hall *
12/05 — Columbus, OH @ Newport Music Hall *
12/06 — Toronto, ON @ Mod Club *
12/07 — Northampton, MA @ Pearl Street *
12/08 — Boston, MA @ Royale *
12/11 — Washington DC @ 9:30 Club *
12/13 — Brooklyn, NY @ Brooklyn Steel *
12/14 — Philadelphia, PA @ Theatre of The Living Arts *
* = supported by Liz Cooper and The Stampede