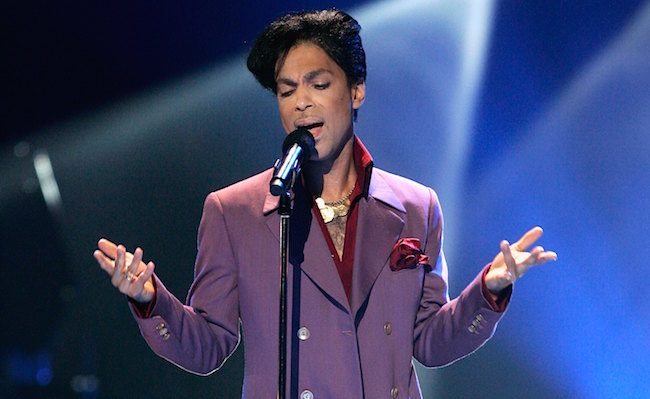 Sometimes breakfast cannot wait. Well, it can but you wouldn't want to disappoint Prince, now would you? Of course not.
As we continue to mourn the passing of Prince and celebrate his life, stories about the Minnesotan music icon have been in ample supply. Among those sharing their thoughts? A former Las Vegas butler that claimed to work for the virtuoso for a large chunk of 2006-2007. In a Reddit IamA, tales of butling (butlerdom?) sprung forth. Included in that info dump was confirmation that there's definitely some truth to how Chappelle's Show portrayed Prince's attitude toward breakfast.
"I have a lot of great memories but the one that made me laugh was there was one night where I got a call at about 3 am in the morning and he wanted breakfast for 14 people. I was the only butler on duty during that graveyard shift. He asked for 14 omelets and 14 orders of pancakes. I called everyone in the casino and had all the cooks running to make this order while I made the table. I had to serve the whole breakfast at now 4am in the morning by myself. I came up with the two carts full of food trying to plate it as fast as I can when Prince stood up from his chair and walked over to my cart. He grabbed a plate of pancakes and started helping me serve. I couldn't help but to laugh from the Charlie Murphy story on the Dave Chappelle show. This was my favorite moment…ever."
Charlie Murphy's True Hollywood Stories is an alarmingly credible source. Never forget that.
The ex-butler shared that there were some other quirks to serving Prince. Tile was removed for replacements featuring his logo, assorted singers and basketball players were around a bit (including Sporty Spice apparently) and Prince prayed at each meal. One request the staff didn't fulfill?  Repainting his room purple.
Elsewhere in working for Prince talk, the former butler shared an interesting anecdote about an oddly placed accolade.
"I remember after he won his Golden Globe for Happy Feet it was in his room but in an odd place. I was in the room with my manager and I looked at it and said wow, I am actually looking at a Golden Globe, my manager laughed and asked me if I could guess why it was in an odd place on an oak table in the room. I didn't know so he lifted it up and there was a burn mark from a candle which Prince caused one night. He was using the Golden Globe to cover up room damage, which is hilarious."
Classic move. Who doesn't have a Golden Globe covering a spill, stain or burn in their home? If another blemish happens, it's just a matter of heading out and picking another one up.
(via Vulture)