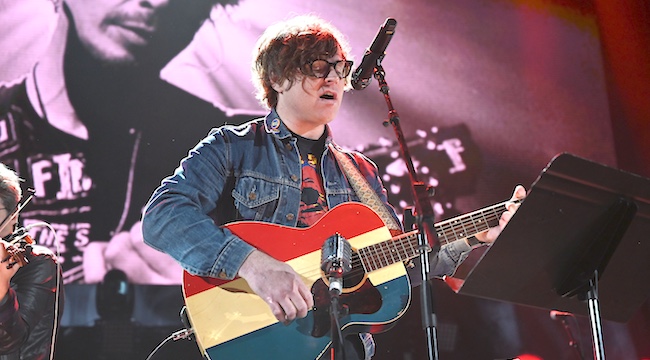 Yesterday, the New York Times published a piece that detailed allegations of mental abuse and sexual misconduct against Ryan Adams from multiple women, including Phoebe Bridgers, ex-wife Mandy Moore, and somebody identified as "Ava," who said her inappropriate interactions with Adams occurred when she was 15 years old. Since the story broke, Adams has offered a response, taking to Twitter yesterday to apologize, but also assert that some of the accusations against him aren't completely accurate:
"I am not a perfect man and I have made many mistakes. To anyone I have ever hurt, however unintentionally, I apologize deeply and unreservedly. But the picture that this article paints is upsettingly inaccurate. Some of its details are misrepresented; some are exaggerated; some are outright false. I would never have inappropriate interactions with someone I thought was underage. Period.

As someone who has always tried to spread joy through my music and my life, hearing that some people believe I caused them pain saddens me greatly. I am resolved to work to be the best man I can be. And I wish everyone compassion, understanding, and healing."
Earlier in the day, he also posted a (now-deleted) tweet that was critical of the New York Times piece, writing, "Happy Valentine's Day [New York Times]. I know you got lawyers, but do you have the truth on your side? No. I do. And you have run out of friends. My folks are NOT your friends. Run your smear piece, but the leagal eagles see you. Rats. I'm f*cking taking you down. Let's learn I bait." The post also included a photo of Adams holding two donuts in front of his eyes, and it was posted as a reply to a tweet from spiritual teacher Ram Dass.
Adams' lawyer also told the Times, "Mr. Adams unequivocally denies that he ever engaged in inappropriate online sexual communications with someone he knew was underage," and called the accusations "extremely serious and outlandish."