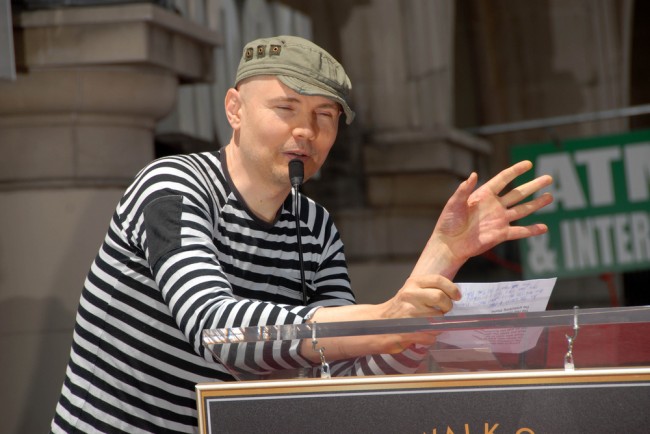 The Smashing Pumpkins released their first album, Gish, 25 years ago this May. That means they're eligible for the Rock and Roll Hall of Fame, but they're not getting in this year (N.W.A. and Cheap Trick are, among others) and probably won't in 2017, either, when Hootie and the Blowfish, Insane Clown Posse, and Radiohead, in that order, lead the stacked 2017 class.
Billy Corgan, who inducted Pink Floyd into the Hall in 1996, is none too pleased with this development. He's openly campaigning for the Pumpkins, "one of the prime bands of our era," to join the Cleveland institution.
"If it's a meritocracy, I think my band belongs in there because we were one of the prime bands of our era and we continue to be a top band. Next year will be, technically, our 30th year. So the fact that I've been in this band, you know, essentially 25 of the last 30 years, I think that says something." (Via)
It's easy to dismiss Corgan's opinion, after one too many bad Smashing Pumpkins lineups and albums (not to mention the infamous cat magazine cover), but he has a point. The Chicago-based band released two classic, Siamese Dream and Mellon Collie and the Infinite Sadness, and two very good albums, Gish and Adore, and played a pivotal role in defining the sound of the 1990s. Mellon Collie was even nominated for Album of the Year and Record of the Year, which is something that matters to people who care about the Rock and Roll Hall of Fame. (They lost to Eric Clapton and Celine Dion.)
Plus, the Smashing Pumpkins were on The Simpsons.
Only induct bands that were on The Simpsons into the Rock Hall.
(Via Rolling Stone)