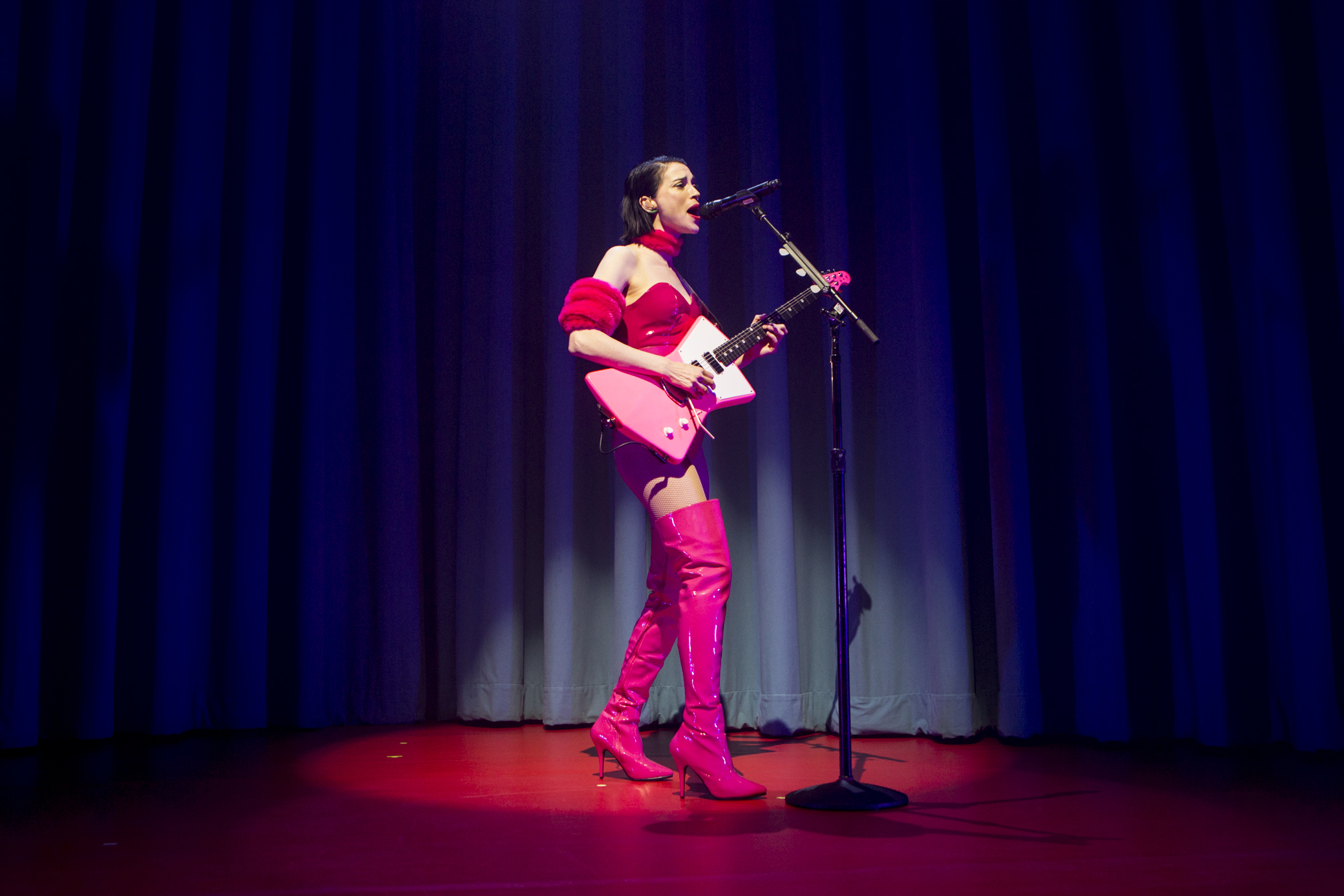 There is a vocal contingent of St. Vincent fans that do not appreciate her Fear The Future tour. Her decision to perform without a band is a deliberate one, and might read as embracing her "pop star" leanings. It's certainly catching the ire of some purists that believe her playing with a backing track is some sort of betrayal to her talent, to her craft, and to rock and roll in general.
But St. Vincent wasn't trying to present a traditional rock show at a sold-out Hollywood Palladium on Thursday night. In an interview with KCRW earlier in the day, she acknowledged — at the risk of sounding pretentious — that it was as much of a performance art as it was a concert. And that might be why it resonates so much for those that adore it. Splitting the performance into two sets, old music first and then her new masterful MASSEDUCTION in its entirety, the audience was always held over a safety net of the familiar. The choreography was subtle, the performance aspects punchy and affecting, and St. Vincent's ensemble, with its vibrant pink vinyl, was as much fit for a wrestling ring as it was for a stage. It was an easy show to get caught in its spell, particularly if you checked your expectations at the door.
The show wound up feeling like a proving ground for the artist herself, showing that she didn't need anyone else to carry a live set. It was an empowering middle finger to the haters, another example of St. Vincent playing by her own rules and further blurring the genre lines. And if it still left a bad taste in the mouth of some fans, never fear, as she's promised a new live show — with a band — for her upcoming 2018 festival dates. Check out some pictures from the visually striking set below.