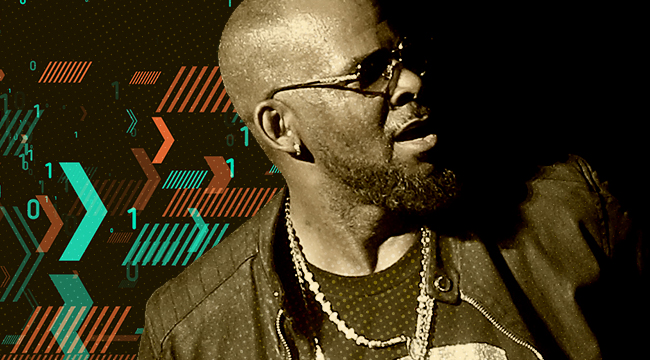 In the weeks since Surviving R. Kelly aired on Lifetime, it seems the R&B singer's fortunes have shifted pretty significantly. Initially, it looked like things would work out for Kelly as they always had. After the first night aired, streams of his albums and songs spiked significantly, leading some to question whether Surviving R. Kelly had accomplished the goal of muting the long-tenured singer, whose hits included "I Believe I Can Fly" from the Space Jam soundtrack and popular collaborations with other stars from Jay-Z to Lady Gaga. Then, gradually but steadily, things began to change.
While his star had already dimmed somewhat in recent years, the renewed focus on his alleged abuses has caused many of those who previously associated with Kelly or capitalized on his successes to reexamine their relationships with him. His collaborators, his label, his management, and his PR representation have all cut ties, and more women have spoken out against him with new allegations. The momentum to #MuteRKelly has picked up enough steam that the singer has no longer been able to avoid repercussions for his alleged predatory behavior. Here's a timeline of everything that's changed for him since Surviving R. Kelly aired.
Radio Backlash
Although the response to the series was initially beneficial for Kelly, with a streaming increase of 116% in the days after it began airing, an industry-wide correction followed. Two radio stations in Dallas were the first to announce they'd no longer play Kelly's hits, while stations in Atlanta and other major markets followed suit (stations in New York and Los Angeles had already banned the singer's music before the documentary aired).
Criminal Investigation
Days after Surving R. Kelly concluded its run, the Fulton County District Attorney's Office in Georgia, where Kelly currently resides part-time and is accused of keeping women in a "sex cult," opened an official criminal investigation into the singer's activities. While police had made informal "wellness checks" on one of the women after her parents accused Kelly of holding her against her will, forward progress on the investigation had stalled out, because the women under his alleged control are all of consenting age.
A separate, informal investigation was launched in Illinois' Cook County, where Kelly spends the rest of his time as a resident of Chicago. State Attorney Kim Foxx urged any victims to come forward, noting that her office was contacted by two families since the documentary aired. The police also investigated his music studio and issued Kelly a citation for illegally using the building as a residence.
Former Collaborators Speak Out
Lady Gaga, who was criticized for working with Kelly on the song "Do What U Want" in 2013, reversed course after Surviving R. Kelly, apologizing for their prior collaboration and having the song pulled from streaming services. Other artists, including Celine Dion and Chance The Rapper, followed up. They pulled their own R. Kelly collabs from streaming platforms, all citing the information they'd learned from the documentary.
Even Post Malone supported the decision, telling TMZ that while he didn't feel entitled to pass judgment, he agreed that pulling the songs was "essentially the right thing to do."
R. Kelly Loses Support
Generally, in cases of extreme public scrutiny, an artists' closest companions and business partners rally around them, shielding them from criticism and continuing to profit from their association. However, in the case of Surviving R. Kelly, even the singer's daughter has turned on him, calling him a "monster" and reiterating that she does not have a relationship with him on Instagram. Ex-girlfriend Halle Calhoun also accused the singer of fresh abuse as recently as 2017 when he allegedly threw her into a wall, which corroborates stories told by his ex-wife, Andrea, who revealed the extent of his abuse last year.
Meanwhile, one of R. Kelly's managers, Henry James Mason, was arrested on terroristic threat charges after threatening the family of one of R. Kelly's alleged victims. While Kelly might have appreciated the enthusiasm before, with the tide turning, he probably would rather have a manager than an overzealous, self-appointed PR bodyguard at the moment.
RCA/Sony Drops R Kelly
Social media awareness campaigns are a great way to get attention in the modern, hyper-connected age, but sometimes, the old ways work best. Karin Roland, the chief campaigns officer of women's rights advocacy group UltraViolet, commissioned an airplane banner reading "Drop Sexual Predator R. Kelly" to fly over Sony Music's Culver City offices on January 11. Sony is the parent label to RCA Records, where R. Kelly was signed — until a week later when RCA and Sony reportedly cut ties with the singer, deleting his artist page from RCA's website. Kelly had signed to RCA in 2012 — well after the initial details of his old child pornography case had been common knowledge — but doesn't have a label home as of now.
Spotify Rolls Out Its New Solution
Although probably not related directly to the documentary about Kelly's misdeeds, the timing on this announcement is remarkable, especially since the company had previously taken stands against the singer. After receiving a backlash from artists and fans for its policy of removing ethically questionable artists from promoted playlists, Spotify announced that its new, slightly more elegant solution to the issue would soon debut.
The company plans to allow users to mute specific artists so listeners won't be subjected to questionable artists. Spotify toyed with the idea of adding this function in 2017 but decided not to at the time. Now, though, whether inspired by Surviving R. Kelly or not, the streaming giant will allow music fans to literally #MuteRKelly.
Surving R. Kelly didn't state a specific, desired outcome when it aired. The producers say they simply wanted to spread awareness of R. Kelly's alleged offenses. However, the ideal real world outcome is obvious: To confront R. Kelly with repercussions for his actions, whether slowing up his checks or curtailing the access and cachet that allowed him to avoid them for so long. Of course, it's not just about R. Kelly; there are predators and abusers in practically every industry. The real goal should be preventing them from even having the opportunities to victimize women in the first place — making sure that there are consequences is just one part of that.