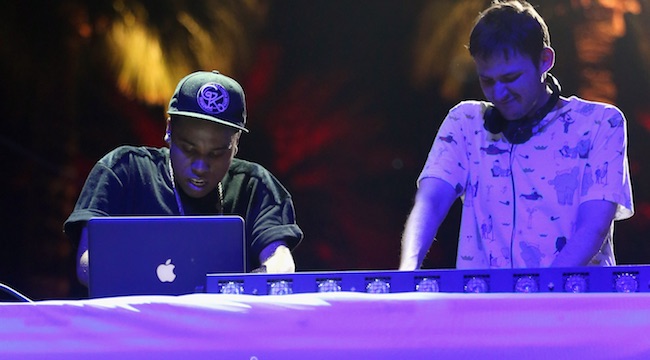 In late Feburary during the BRIT awards, Scottish producer Hudson Mohawke took to Twitter frustrated by a Mountain Dew commercial that pretty blatantly ripped off a TNGHT song, the production duo he founded back in 2011 along with Montreal-based producer Lunice. The duo was wildly successful on their own, but their sound was catapulted to fame when Kanye West opted to repurpose one of their songs as the backbone to the Yeezus track "Blood On The Leaves."
Now, a similar thing has happened to Hudson Mohawke's solo work, with fitness app Freeletics ripping off his song "Chimes" for a recent ad, catching the attention of the producer.
Fairly irate after two instances of such similar thievery, HudMo posted the clip to his Twitter today. "Fucking pay me instead remaking my music you cunts @Freeletics," he wrote, tagging the fitness training app Freeletics who used the knockoff music.
In the replies, his fans and those familiar with the music can easily pick out the elements that were poorly copied over for this ad. "Imagine the brief for whoever made that ??," he wrote in a final tweet. Uproxx has reached out to Freeletics for comment on the song and its origin, and will update this story if they give comment.
A previous version of this story incorrectly referred to the song in question as a TNGHT song, and has been changed for accuracy.