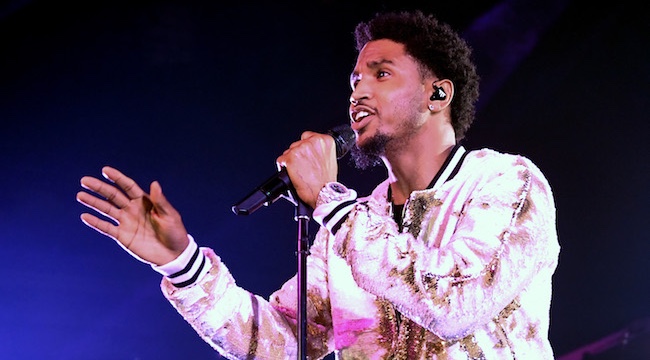 Trey Songz was arrested this morning after turning himself into the LAPD following accusations of assault at a party in the Hollywood Hills last month, according to TMZ.
The singer was accused of the assault following a party on NBA All-Star weekend, where an acquaintance, Andrea Buera, claims he struck her when she talked to another man and choked her and threw her phones down a hill when she tried to leave the party. Buera says that she was concussed and that there are multiple witnesses to the attack.
Trey turned himself in early today, was booked, paid bail, and was released within a few hours. According to TMZ's report, his bail was posted at $50,000. Trey sent a tweet just before turning himself in that maintained his innocence and that Buera is using the accusations for "personal gain."
"For weeks my lawyers & Mgmt have asked me not to comment on this and I initially agreed," he wrote, "But this morning I feel that my fam, the women that raised me, my friends & fans especially the youth need to hear from me. I am being lied on and falsely accused for someone's personal gain."
Trey's lawyer maintains that Buera's story is inconsistent and that there are multiple witness statements that contradict it.
Trey was previously sentenced to probation for destroying a stage in Detroit last year.