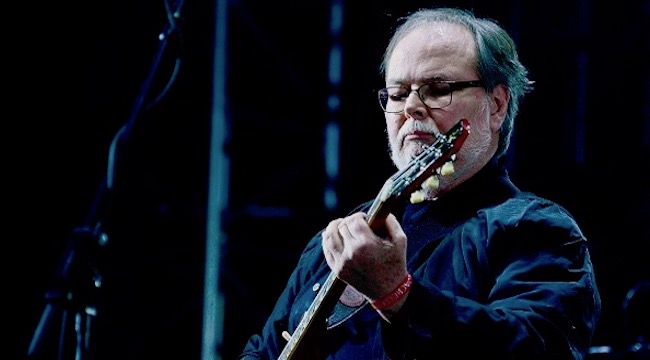 Shortly after the sad news came out last year that Steely Dan guitarist Walter Becker had died after a short battle with an especially aggressive form of esophageal cancer, tributes innumerable poured in from artists and fans who had been touched and inspired by his music over the years. Cut to a year later and the city of New York is paying homage to Becker in a more permanent capacity by naming a street after him in the Forest Hills neighborhood of Queens where he grew up.
On October 28, the New York City Council will pull the curtain off a new sign titled "Walter Becker Way" that will be located at the corner 112th Street and 72nd Drive. "Walter's fans have decades of experience holding 'Danfests' throughout the country," Becker's widow, Delia, in a statement released today. "And they always find innovative and eclectic ways of celebrating. It will undoubtedly be a fun and free gathering to honor and commemorate Walter as only they can!" The unveiling ceremony is also slated to include special guests, remembrances from Becker's friends and colleagues and some giveaways​."
To those hoping that Becker's longtime musical collaborator Donal Fagen might show up for the unveiling, I wouldn't hold your breath. Fagen and Becker's estate are currently embroiled in an intense legal battle over the rights to the Steely Dan name and the profits derived from touring as a result.