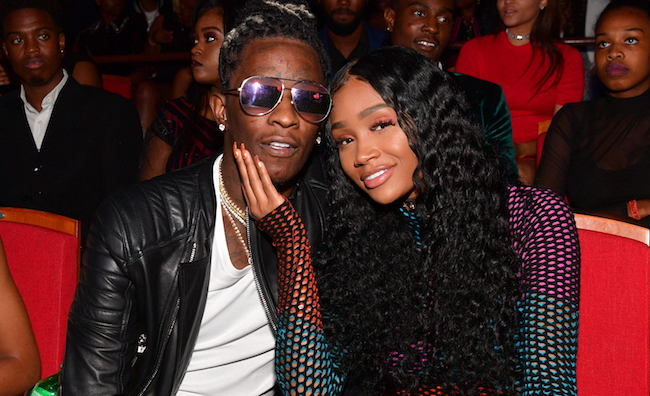 For a while, it seemed like Young Thug and his ex-fiance Jerrika Karlae were going to live happily ever after and never breakup. Thug was doting publicly, showering her with adoration in his music, giving her love ballads for Valentine's Day and supporting her business ventures. Unfortunately, Thug was caught in an infidelity scandal, so Jerrika called it quits, and even with Thug crying and begging for another chance, the relationship seemingly ended, for good.
Well, Thug may not be over it just yet, as he apparently took to Twitter after Jerrika tweeted out a message and responded to her directly, asking for another chance. "You can search inside a million souls, and they still ain't gone give you the feeling I do," Jerrika tweeted to nobody in particular. But Thug must have thought that was directed at him because he quoted the tweet and said "And that's the reason we should try again" with a few heart emojis.
Obviously, after alleged infidelity and since-deleted Twitter threats, Jerrika was having none of it, as she responded with a simple hair flip.
Naturally, Thug returned to Twitter a few hours later and claimed a hack, but he never did delete the initial tweet.