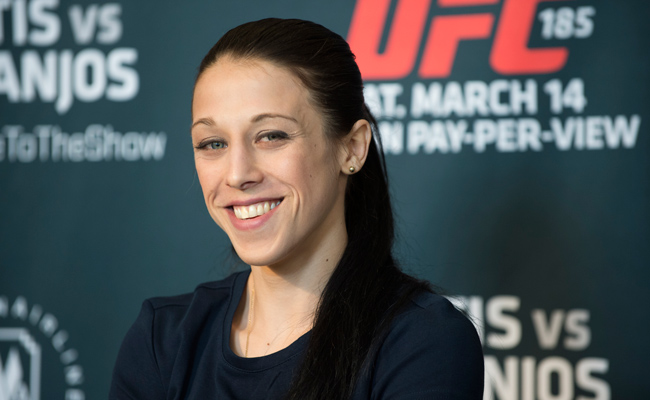 Joanna Jędrzejczyk is a six-time World and four-time European Muay Thai Champion and is fighting for the UFC Strawweight belt this weekend against Carla Esparza. Unlike the Pettis vs. Dos Anjos title fight at the top of the UFC 185 card, many people think Jędrzejczyk has a very good chance of winning. Just don't ask those same people how to pronounce or spell her name.
It's just a reality of our internet based culture; even the hardcore mixed martial arts fans have read Jędrzejczyk's name way more times than they ever hear it, and who knows if the person saying it out loud is getting it right? There are still people out there who say Royce Gracie's name wrong, so it should be no surprise that Joanna Jędrzejczyk's name is causing some serious confusion, even amongst the other fighters on the UFC 185 card.
For reference sake, it's pronounced Yem-Jay-Chuck. WHICH ISN'T HOW IT'S SPELLED AT ALL. It's times like this you understand why immigration officers on Ellis Island used to go "eh, whatever" before changing a person's name to Smith.
Joanna is taking all the "how the heck do you say your name" stuff pretty well considering the number of media interviews with ignorant North American news outlets she must be doing. She told MMAFighting's Marc Raimondi, "After next Saturday, you can just call me Joanna Champion."
That has a nice ring to it.