Remember last week, when I said something about summer being a season of near-constant dope sneaker drops? Yeah well, we aren't quite there just yet. This was admittedly a rough week for sneaker drops, so rough that I have to go back on my "not-talking-about-Yeezys-every-week" promise. You're safe this week Ye!
That isn't to say we've had a bad week, far from it, but a few sneakers jump out as obviously-worth-your-money whereas others are maybe best served as, I don't know… gifts?
Either way, we've collected the best of the best for your shopping ease. Here are the dopest shoes dropping in the final week of June — and the first official week of summer. Prepare your wallets because if you're a fan of spooky-80s indebted stuff, you'll have to make at least one hard choice between Ghostbusters and Stranger Things.
Off-White Nike Zoom Kiger 5 Athlete In Progress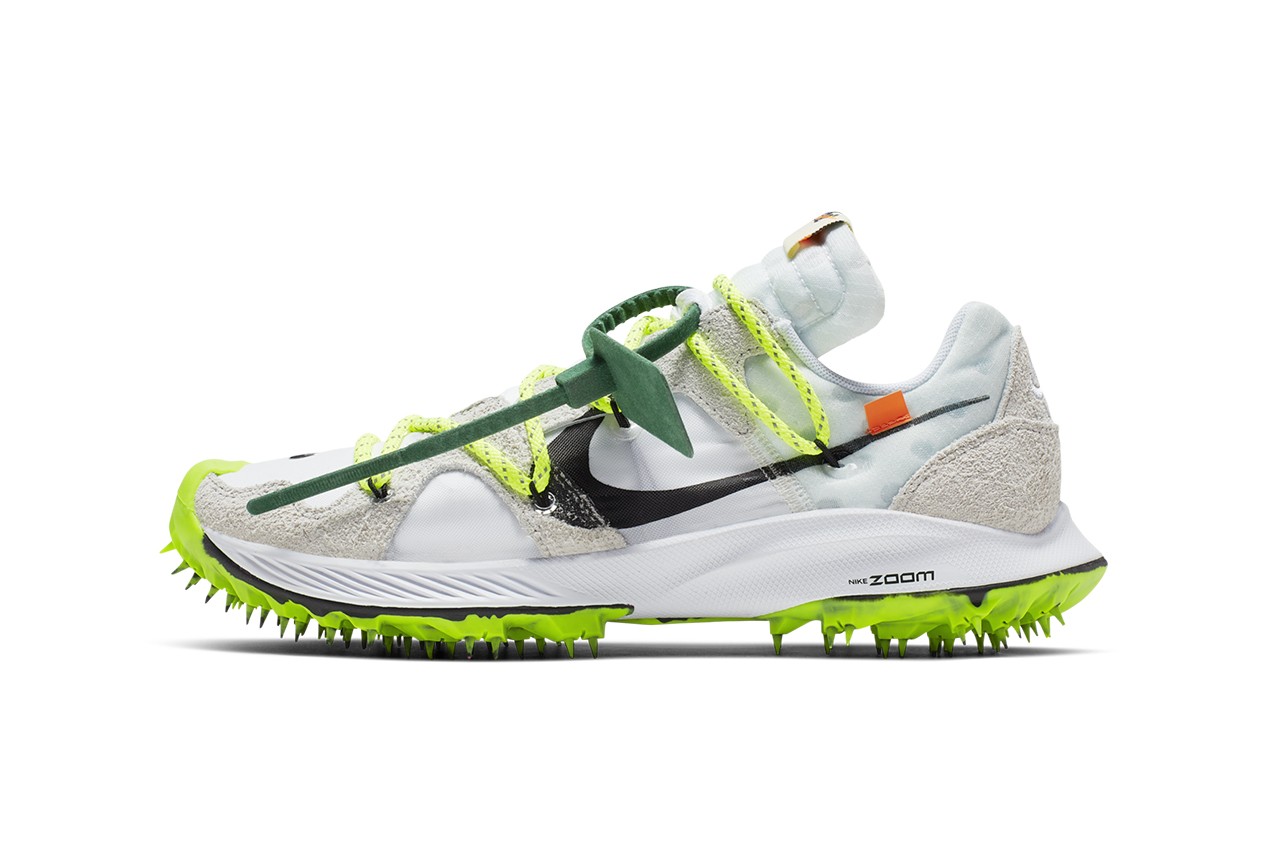 Virgil Abloh and Nike have teamed up for this WMNS size only take on the Zoom Kiger 5. Abloh looked to the aesthetic and style of star track and field athletes, particularly how they brim with unequaled confidence, and dreamed up these alien-looking running shoes.
The Athlete In Progress — part of a larger apparel collection — featuring Abloh's signature deconstructed aesthetic, but the added rubber spikes on the bottom give off a don't-f*ck-with-me-I-will -stomp-all-over-you vibe, which we never expected to find from a running shoe. It's cool.
The Off White Nike Zoom Kiger 5 "Athlete in Progress" is out now and sold out on Nike's official webstore, so pick up a pair at aftermarket websites like StockX where they're currently selling between $220 and $300 depending on which colorway you favor.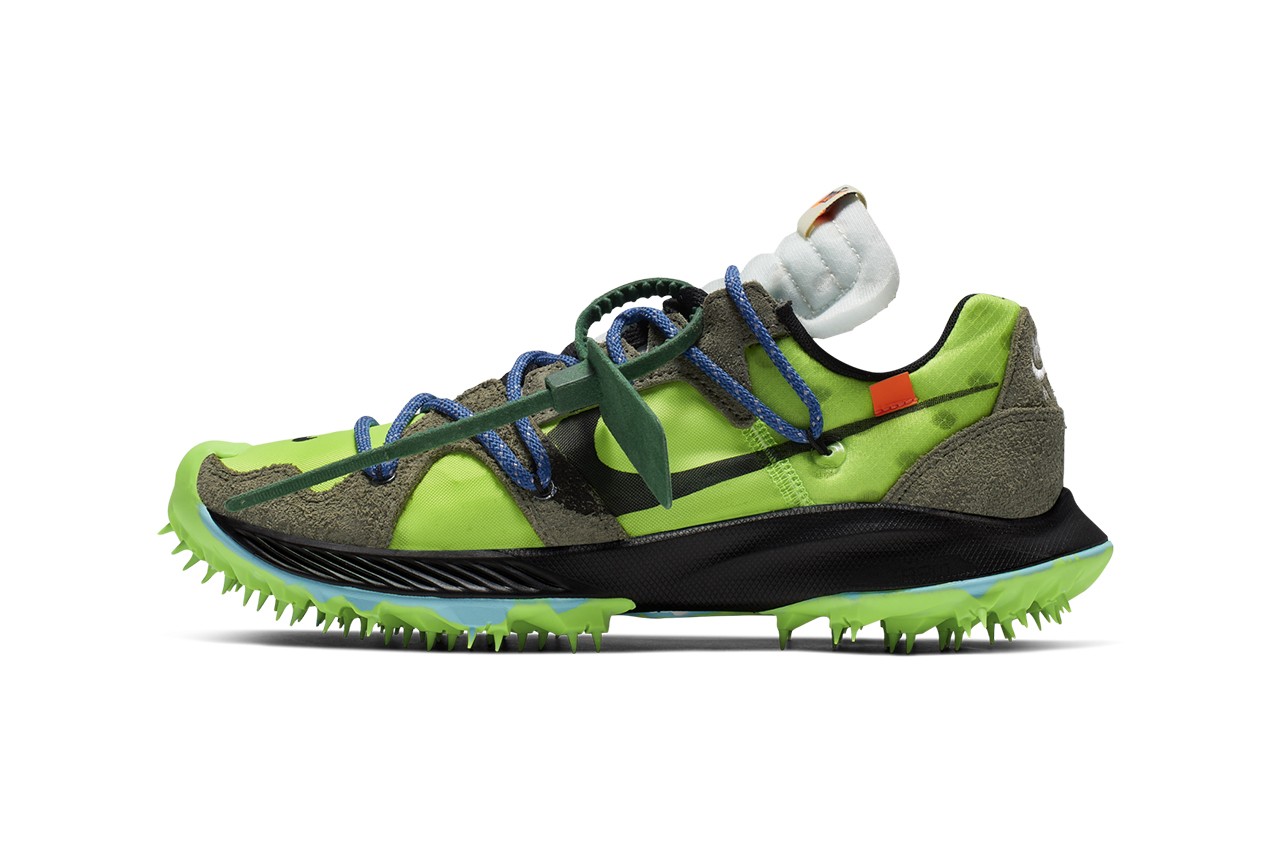 Ghostbusters BAPE 35th Anniversary BAPESTAs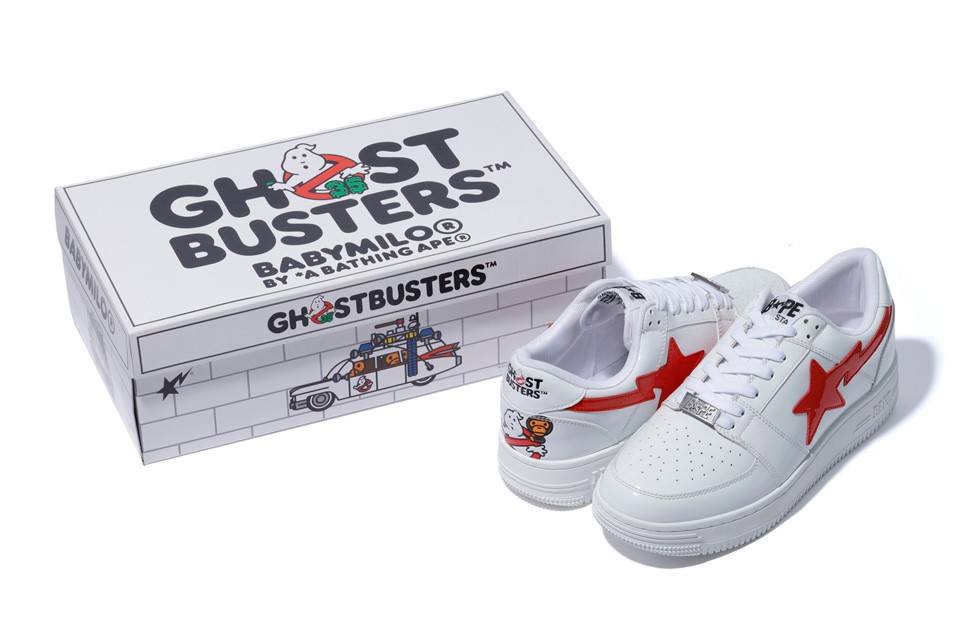 The designers at A Bathing Ape love Ghostbusters, probably because the Ghostbusters logo looks so damn good done in the cartoony BAPE style. Just a decade ago BAPE released a Ghostbusters-themed collection for the franchise's 25th anniversary and since then pieces from the collection have become coveted amongst streetwear enthusiasts and sneakerheads worldwide.
The BAPESTA's release in white and red colorways and feature leather construction and a heel graphic of the Ghostbuster Ghost with Baby Milo. They're adorable and, if you're a sneaker-head-Ghostbuster-fan, probably a must have!
The Ghostbusters BAPESTAs are set to drop on June 29th and will retail for $72. Pick up a pair at Global BAPE retailers or the BAPE webstore.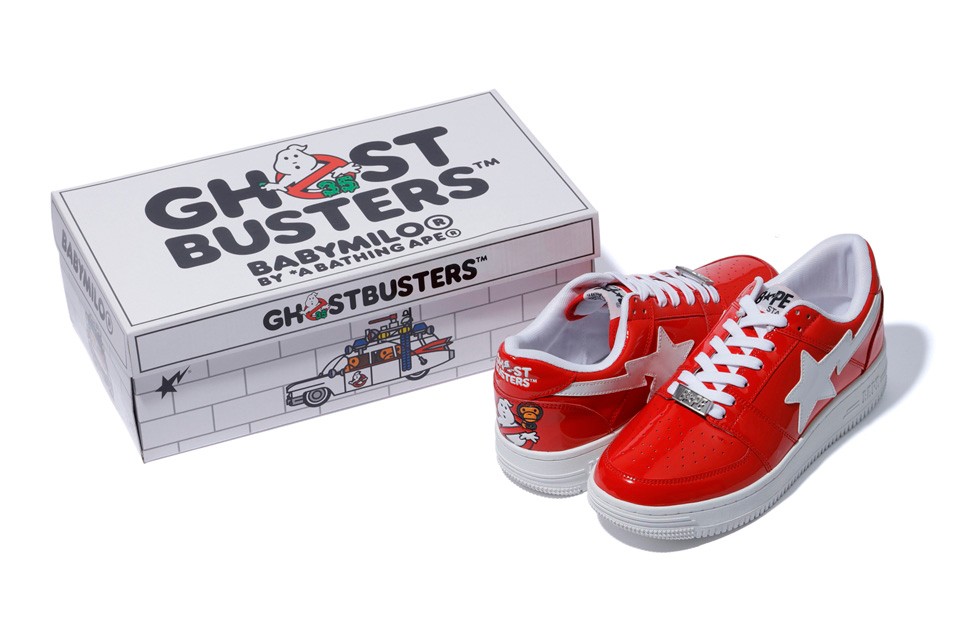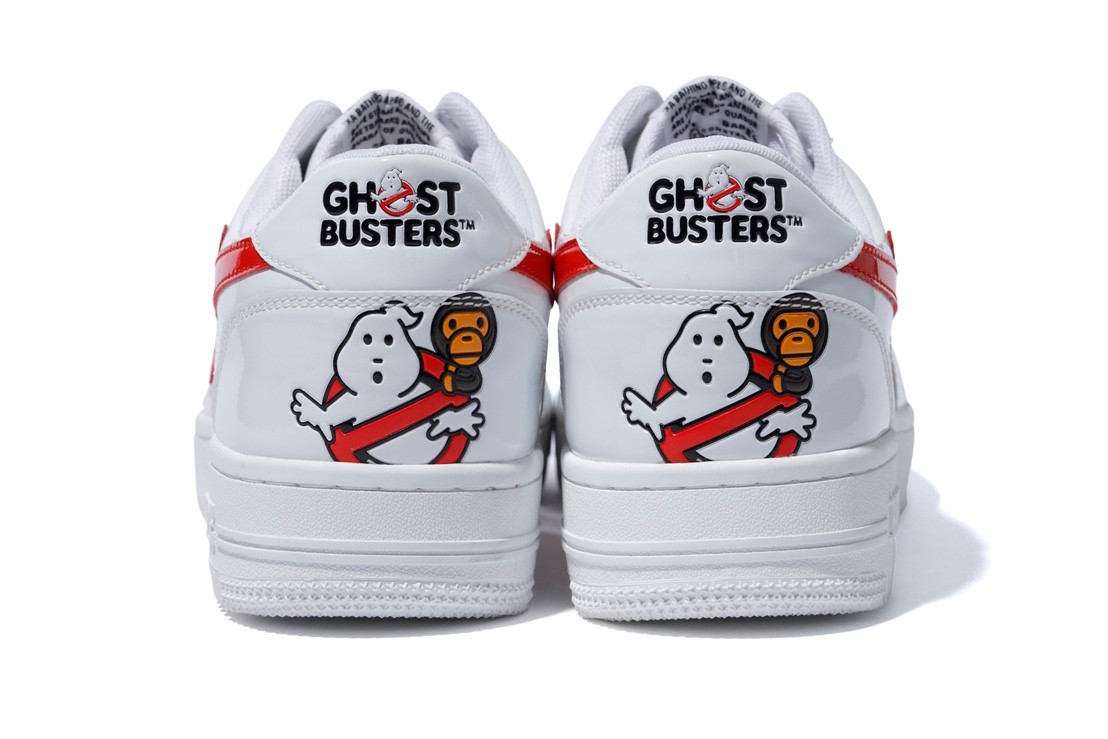 GOLF le FLEUR Pride Converse One Star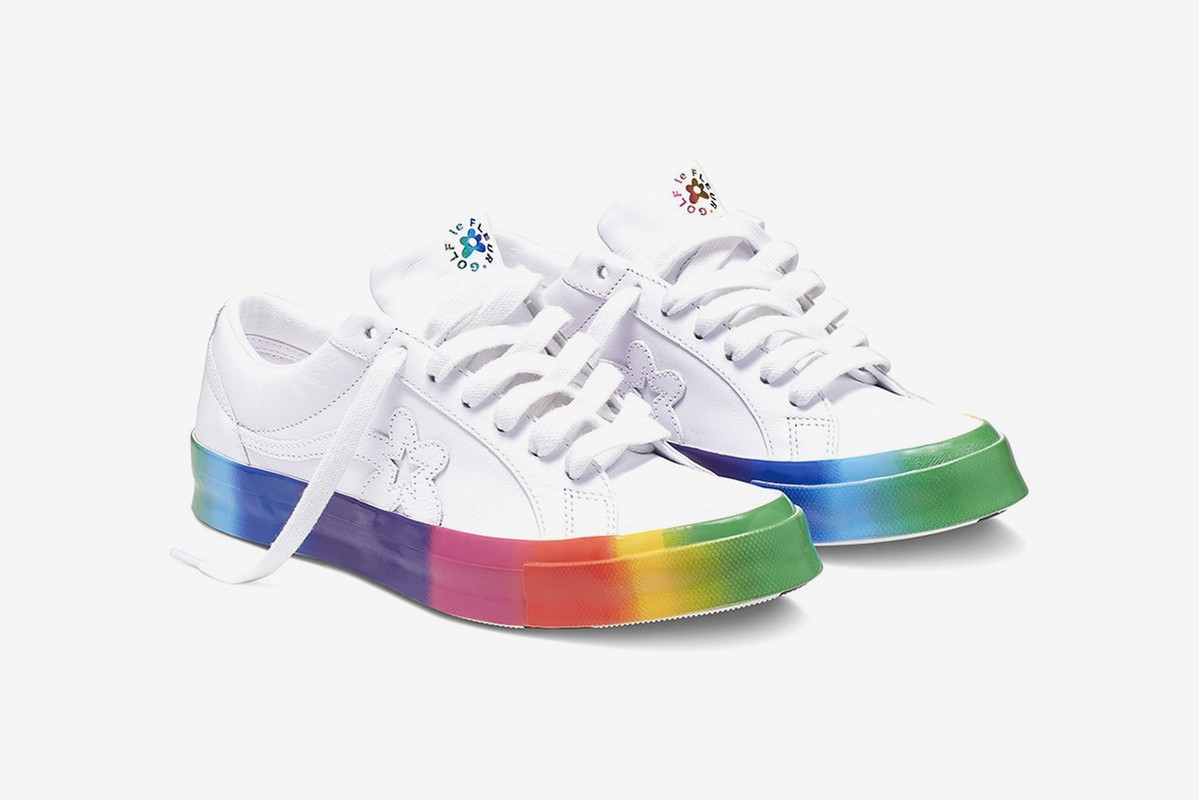 These aren't exactly in time for Pride but hey, we'd still rock them all summer long. Tyler the Creator's GOLF le FLEUR Converse collabs are always a bit hit or miss for us — Converse in general, actually — but this special colorway for the One Star is just too much fun to pass up. Featuring a white leather upper with Tyler's signature floral branding, and a rainbow-colored midsole, the GOLF le FLEUR is loud and can't be missed.
Tyler seems to be doing the opposite of Kanye in terms of sneaker design and it's working for him. Still, we wonder what a sneaker collab between the two would look like — they've certainly made good music together. The GOLF le FLEUR Pride Converse One Star is set to drop on June 28th. Pick up a pair at the Converse online store.
YEEZY Boost 700 Utility Black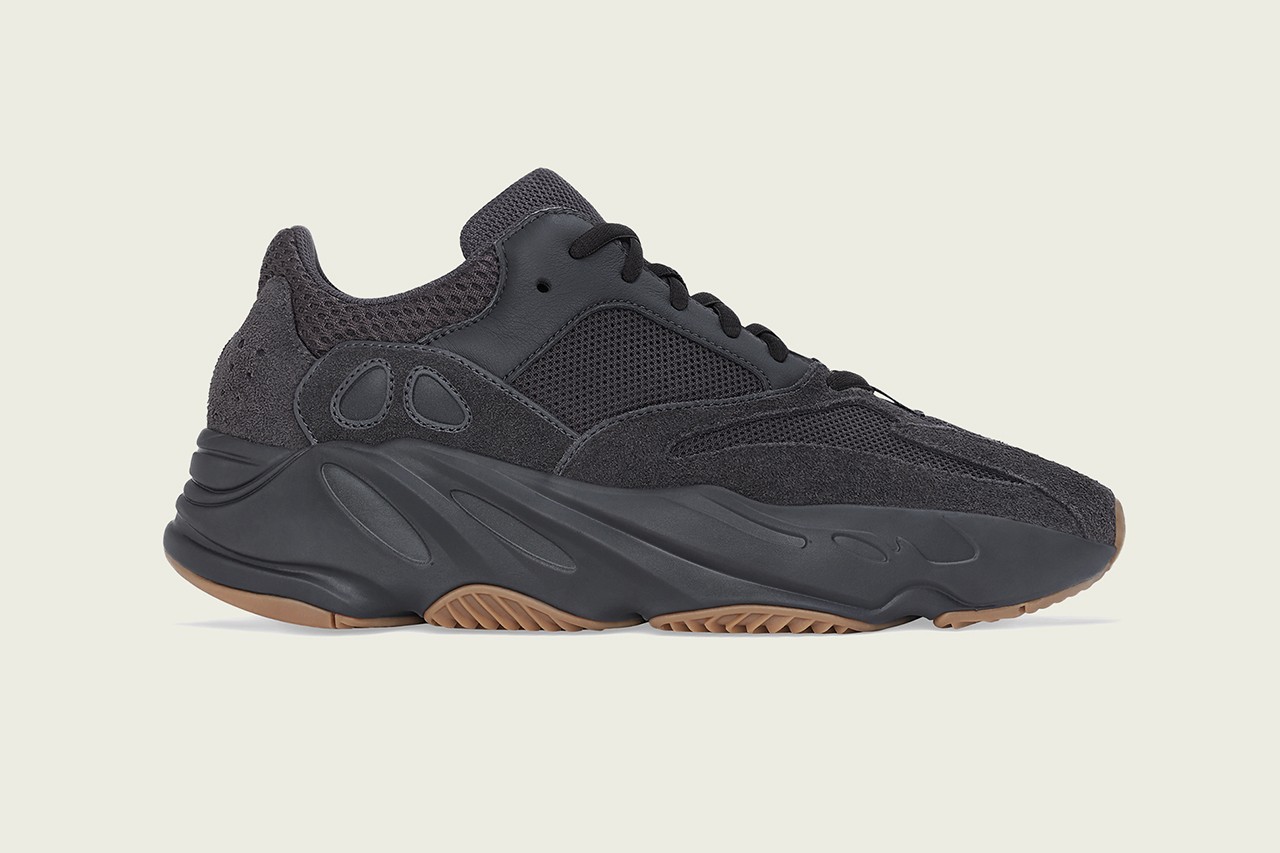 Heh, well here we are, talking about yet another new YEEZY drop. The YEEZY Boost 700s come in a black colorway with a gum-colored outsole. Ye has been playing with darker tones and black colorways all summer and it's starting to make us suspicious. I mean, Ye hasn't used this much black since the Yeezus days, and we're all still anticipating the release of Yhandi so maybe this is a subtle way of saying "hey guys it's coming."
Or you know, Kanye is just digging on black because he's grown tired of the special-sauce colored YEEZY 500s. Either explanation works.
The YEEZY Boost 700s in Utility Black is set to drop on June 29th and will retail for $300. All joking aside, if you want these, better show up for the 10:00 AM EDT release time because these are so simple they're going to have a wider appeal than the 500s. Pick up a pair at Adidas' online store, YEEZY Supply, or select Adidas retailers.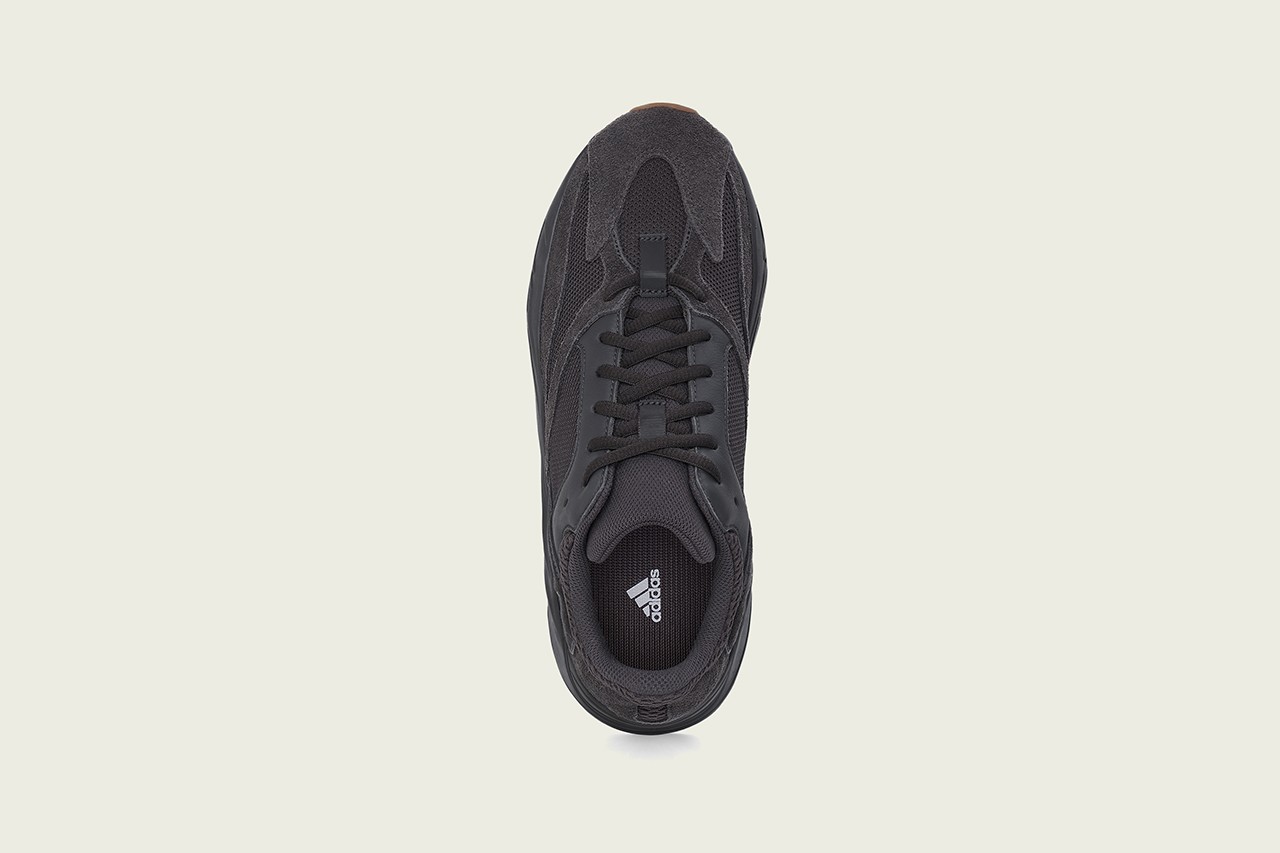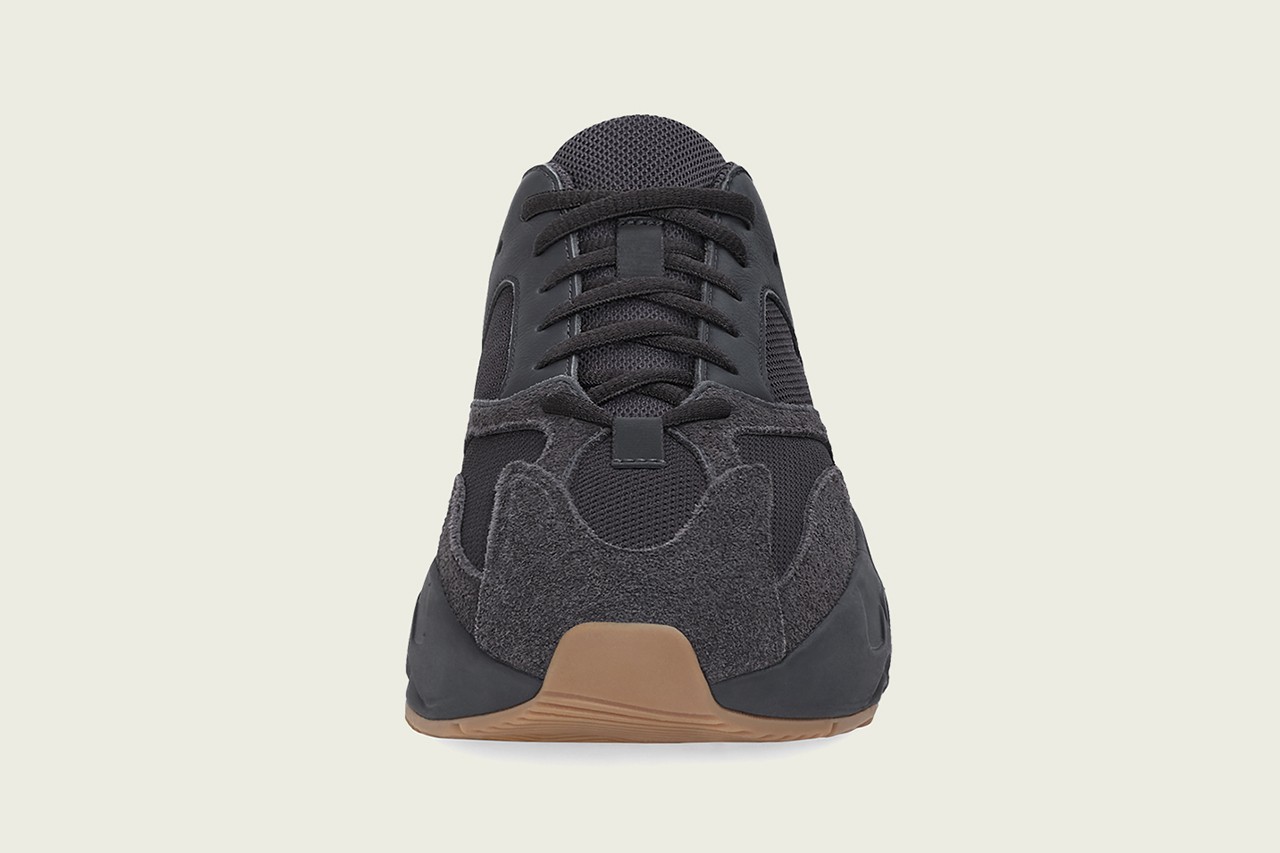 Nike 'Stranger Things' Hawkins High Collection
Stranger Things comes back next week and you better believe we're f*cking hyped. Hyped enough to buy a Stranger Things branded Nike? Maybe! Look, it's no secret that I'm not the biggest fan of these special TV tie-in collections. I ignored the Game of Thrones Adidas collaboration — and that was the most hyped show of my lifetime — but the sneakers in the Hawkins High Collection? Pretty dope. I could do without the Stranger Things branding and any mention of 1985, I wouldn't blame anyone for letting those two details turn them away. But the Hawkins High branding, and the deconstructed look that comes along with it? That can stay.
In addition to apparel, the collection consists of six sneakers and makes use of the Blazer Mid, Tailwind and Cortez silhouettes. All six pairs make use of Stranger Things, 1985, and Hawkins High branding and come in green, blue, red or white colorways. The standout would have to be the red, white, and blue Tailwinds though, partly because they look like they would be a hit on their own without a franchise attached!
The Stranger Things Hawkins High collection is set to drop on June 27th with each pair retailing for $120. Pick up a piece from the collection at Nike's online store or select Nike apparel retailers.