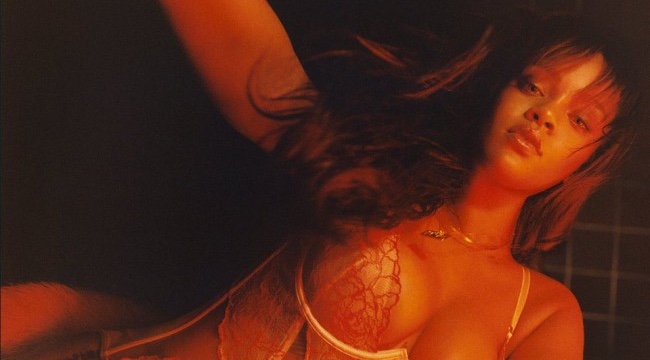 Rihanna's Savage X Fenty website is now live, and in true Navy fashion, her fans are going absolutely ballistic online over the options on offer — the run supposedly includes 90 pieces of lingerie, sleepwear, and accessories, which range in size from XS to 3XL, with a bra selection extending from 32A to 44DD. While the jokes have flown fast and free on Twitter since the announcement that Rihanna would be adding intimates to her business empire — which now includes cosmetics as well as potential new music releasing in relatively short order after the Savage launch — the reactions have only increased in fervor now that the actual products are available to view, and more importantly, purchase.
However, as it happens, many users waited till midnight Eastern Time just to get stuck in line. Wait times were said to be up to 30 minutes, as even casual fans logged in, if only to see what the line looked like and whether they wanted to spend hard earned cash on the pieces on tap.
Rihanna's dedicated fans were more than happy to do their part to crash Snapchat's stock after an ill-advised ad stunt that met with backlash from both the Navy and their admiral, but the true power of Rihanna is inspiring them to spend money on their way to supporting her various endeavors, and it looks like that's exactly what they'll be doing. Some of them will be doing it for a while, since Savage also includes a subscription service akin to Amazon Prime that gives discounts on the products, which will apparently also ship to over 200 countries worldwide.
Check out some of the best responses post launch below, and check out Savage X Fenty's full line here.