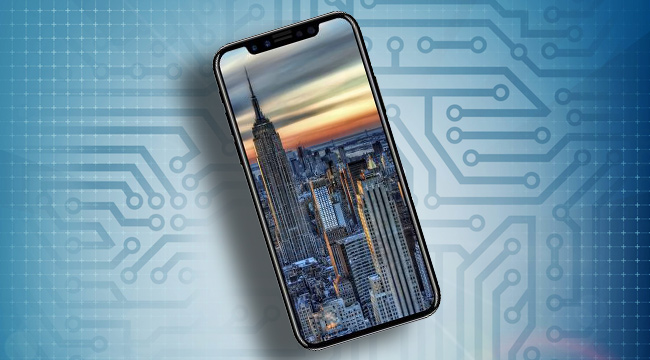 One of the big questions surrounding the iPhone 8 has been whether it will have Touch ID. And it appears that question is coming down to the wire, as tech analysts are reporting the sensor, tucked under the screen, isn't working.
Barron's has a report from KeyBanc analyst Andy Hargreaves, who says that Apple has just a few weeks to solve the problem. Then it'll face one of two terrible choices: Cut the sensor, or delay the iPhone 8.
We believe it would typically take 12 weeks from placement of fingerprint IC orders to full volume production of iPhones. Consequently, if Apple is able to solve its fingerprint problems and place orders for fingerprint ICs before August, it would likely be able to reach volume production in late October or early November. We believe this remains Apple's preferred path, and expect it would be acceptable to both consumers and investors. It is entirely unclear if Apple will be able to fix the problem in this time frame.
Neither of these options are appealing. Delaying the iPhone has some fairly severe consequences, for Apple's bottom line, yes, but also for the company itself. This is the tenth anniversary of the iPhone, and to not have a product ready to go would be humiliating for Apple and leave a gap for competitors like Samsung to leap in and steal their thunder.
On the other hand, cutting the fingerprint sensor entirely would mean having to completely reconfigure Apple Pay. Granted, it's past time for the mobile industry to admit nobody wants to replace their wallet with their phone. While Apple Pay will technically double its userbase by the end of the year, Apple sells 200 million iPhones a year. It's not clear how much of a loyal userbase Apple Pay actually has, and if the sensor doesn't work out, Apple will have to rely on a PIN or another form of biometrics, like facial recognition.
Apple has until August to figure it out, but don't be surprised if in the iPhone 8 ships without a fingerprint sensor.
(Via MacRumors)