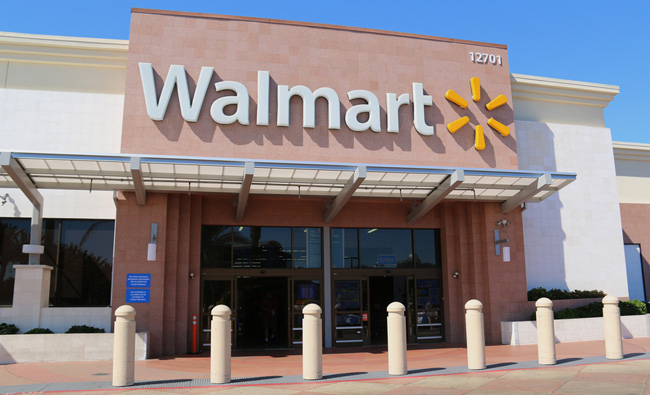 '
Walmart is reportedly ready to take a swipe at Amazon, Netflix, and Hulu for a piece of the streaming pie. According to Variety, a new report indicates that the consumer giant is looking to create its own streaming platform that will rival the big players by offering a lower price and a free counterpart:
According to a report by The Information, citing anonymous sources, Walmart is contemplating introducing a streaming-video product with price point of $8 per month as well as launching a free, ad-supported video service…

Execs for Walmart see an opportunity to undercut Netflix and Amazon Prime Video with the $8 price point, according to The Information. (Netflix's standard HD plan is currently $10.99 monthly.) But the report had no details on what kind of TV shows, movies or other programming might be available in a Walmart SVOD service.
This wouldn't be the first time Walmart has entered this realm. As Variety points out, the company acquired the movie-streaming service Vudu in 2010 which offered "a collection of several thousand titles to buy or rent." There is no confirmation that this service would play a role or that Walmart would move forward with their plants, but the report indicates that the company will serve a different focus if it takes off:
Walmart believes there's an opportunity to roll out a cheaper service for consumers "in the middle of America"
This sounds similar to the talk that was coming out of the startup Bond, focusing on "flyover country" and programming that would appeal to people in those areas. What any Walmart platform could offer that isn't already offered on Netflix, Hulu, or Amazon Prime is up in the air, but it'll be interesting to see if they can snag some originals in the process.
(Via Variety)