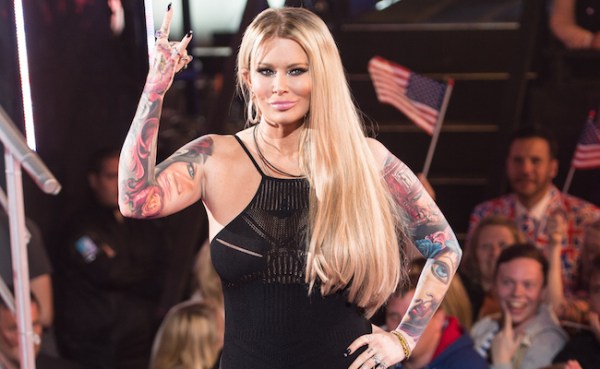 Adult entertainment icon Jenna Jameson is inviting the world to watch her conversion to Judaism. That's good news for reality TV enthusiasts and religious conversation voyeurs!
Jameson, who's been retired from porn since 2008 if you don't count webcam work, is converting from Catholicism to Judaism before her wedding to Israeli diamond dealer Lior Bitton. Cameras will document the whole process for a series that's been billed as being akin to Keeping Up with the Kardashians.
We'll give you a moment to get your Kim K sex tape quips out of your system. Good? Good.
The New Devil in Miss Jones thespian's hubby-to-be admits that he had to ease into sharing with his mom that he was dating someone with a porno past.
"Look, I didn't come to my mom and say, 'I'm dating the biggest porn star in the world.' I mean, there are porn stars, and then there's Jenna Jameson. At the start, I didn't tell her who she was. It was a slow process. I let her know in bits and pieces until eventually she was able to accept it. And then it was fine."
The Jameson/Bitton nuptials are scheduled for 2016 and the series is expected to air on Israel's Channel 2. No word on if any other networks have an interest in picking up the series.
[h/t Variety]