With the glut of streaming services available in 2019, the dream of an a la carte cable package of the early aughts has become a dystopian nightmare of heavy bandwidth and multiple monthly charges on your credit card. But for every Disney+ or Apple TV+ there are more abstract options available. Like Quibi, for example.
If you've paid any attention to entertainment news in recent weeks, you know Quibi is coming. And there are a lot of people planning shows with Quibi. Kevin Hart has something called Action Show in the works. Stephen Spielberg will give it a horror show you can only watch at night. WWE is making content for it, so is Eric Andre, and even the Marvel Cinematic Universe will get a documentary made about it (and its turf war with DC) when the platform launches.
But what is Quibi? And where did Quibi come from? Perhaps this question is more relevant considering that Quibi managed to land Bill Murray as a recurring guest star in an upcoming series called The Now.
The network announced Friday that Murray had signed onto the Peter and Bobby Farrelly comedy about Dave Franco's Ed Poole realizing he needs to live in The Now after learning various other members of his family had committed suicide. According to a release, Murray's character details are meant to be "under wraps." Variety reported Friday that Murray's scenes had wrapped up, though the show itself is still in production. Other than Murray and Franco, the cast includes O'Shea Jackson Jr., Daryl Hannah, and Jimmy Tatro as leads, as well as Alyssa Milano, Rob Yang, and Lex Scott Davis in smaller roles.
Quibi is trying hard to define itself as something more than just another platform for streaming TV shows and movies. It describes itself as a tech start-up based in Los Angeles. And its name apparently comes from a portmanteau of "quick bites," in case you were wondering.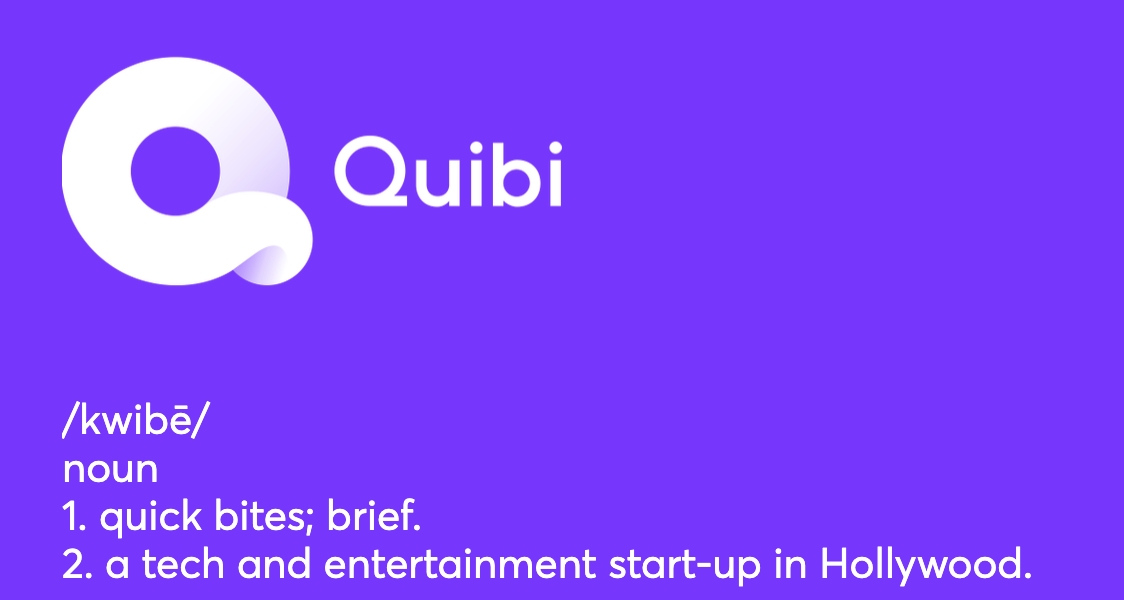 So where did it come from? Founded by former Walt Disney Studios chairman Jeffrey Katzenberg, Quibi wants to attract young viewers with "quick bites" of content and has built up an impressive ad network for the platform, which is slated to debut in April 2020. According to Variety, Quibi has more than $100 million in ad sales already lined up from companies like Google, Procter & Gamble, PepsiCo, Walmart, Progressive, and AB InBev. More importantly, it plans to spend more than a billion dollars on content in its first year, which is likely why so many big names have signed on to make things for Quibi. It's also nailed down investments from a variety of other media companies.
The company has raised $1 billion from investors including Disney, NBCUniversal, Sony Pictures Entertainment, Viacom, WarnerMedia, Lionsgate, MGM, ITV and Entertainment One. Quibi forecasts spending a little over that amount — $1.1 billion — on content in Year One, Whitman said, with a target of some 7,000 short-form episodes. The company is seeking to raise an additional $500 million, either later this year or early 2020, which will take the company to breakeven, Whitman said.
The mobile-only streaming service will launch at $5 a month, with an ad-free $8 dollar option. It also touts former eBay and Dell CEO Meg Whitman at the helm, which apparently has attracted brand partners to the startup and helped them get off the ground, content-wise. In a Hollywood Reporter article dictated by Whitman, she described the start-up as young and attempting to reflect the audience it hopes to attract.
Our target audience at Quibi is 25 to 35 years old, so we said, "What better way to get content for that target demo than hiring our target demo?" Over 70 percent of our staff is under the age of 40 and more than 30 percent is under the age of 30. We had the same demographic at eBay back in the day, so I've experienced this before.
One could point out, however, that while eBay grew into a force in e-commerce, Quibi is entering a much more crowded and well-backed streaming marketplace in 2019. But Whitman is confident Quibi will be big, even if she doesn't always know what her staff is saying.
There's a whole social networking language; sometimes I have to ask, "What are you talking about?" Like with the terms "stans" (big fans) and "fam" (work friends). But I will say this about the next generation: Don't underestimate them. They will do amazing things.
Who will stan for Quibi? Only time will tell. But if you have a quibble with the name Quibi, you might have to deal with it, fam. It's clearly drawing a lot of interest from some big names who think short-form quick bites are going to win big.