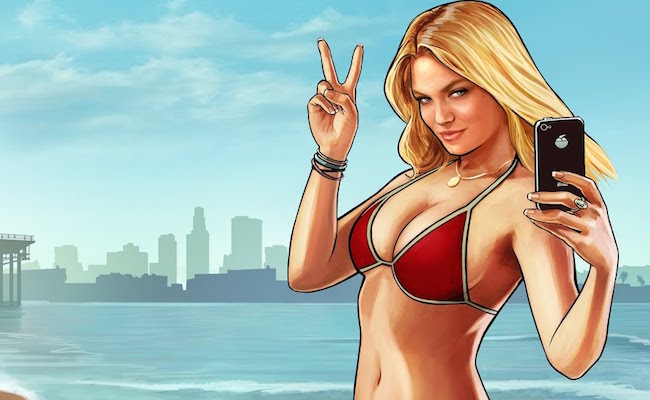 Grand Theft Auto V was reportedly the most profitable piece of media in history, at least until GTA VI comes around. The much-anticipated sixth installment of the series has been the subject of many rumors, although we already know Rockstar Games scrapped the idea to set it in Tokyo (adapting Japan's roadways for a GTA game created difficulties). We've also estimated that the earliest we could expect the game would be 2020. The newest rumors also speculate about the release date, but more importantly, they mention potential locations and some interesting playable characters we may be seeing in the game.
Regarding the release date, since our last estimate, industry analyst Michael Pachter told Gaming Bolt the game would likely come out in 2021 or 2022. Last month, a leaker on Pastebin dropped several purported details about GTA VI. To summarize, they claimed players will start as a small-time drug runner who later joins "an infamous gang", and players can travel between several cities (including Vice City and Liberty City) with Blaine County-like rural areas available in between cities. The leaker also claimed GTA VI won't be on PlayStation 4 or Xbox One because of memory restrictions, so Rockstar is holding off on shipping the game until the PS5 and Xbox Two are released and selling well.
But perhaps the most interesting rumor was reported by a British tabloid on Sunday. It's a British tabloid repeating something they heard on YouTube, so take it as you will, but the Daily Star claims the game will have a playable female character as one of the main leads. Hopefully she'll be more nuanced than, say, the Lindsay Lohan-esque character from GTA V (pictured above). Both Red Dead Online and GTA Online allow gamers to play a female character, so this isn't a huge surprise. In 2013, Rockstar co-founder Dan Houser even referred to a female lead in a future game as "one of the things that we always think about" although he pointed out it would need to be organic rather than "trying to do it off a checklist."
Wait, they aren't trying to do it off a checklist? I guess we better stop mailing them our checklists of cryptids we want to hunt in the next game since they already had a Bigfoot Easter egg in GTA V. Better luck next time, Chicago Mothman.
(Via Daily Star, Tech Radar, Gaming Bolt, and The Guardian)