Did you know that up until the final week of the regular season, Iman Shumpert hadn't scored in double-figures in two straight games all season? Well now he's scored at least 10 in five-straight games after giving Indiana 15 tonight during New York's monster Game 2 win (and dating back to the regular season, Shump has hit double-digits in eight of his last 11 games). But forget stats. Y'all are here to see this incredible putback dunk.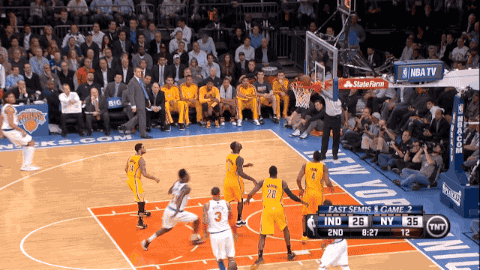 GIF courtesy of @DavidGrann
What do you think?
For breaking news, rumors, exclusive content, and contests sent right to your inbox, sign up here for the Dime Email Newsletter.
Follow Dime Magazine on Twitter
Become a fan of Dime Magazine on Facebook