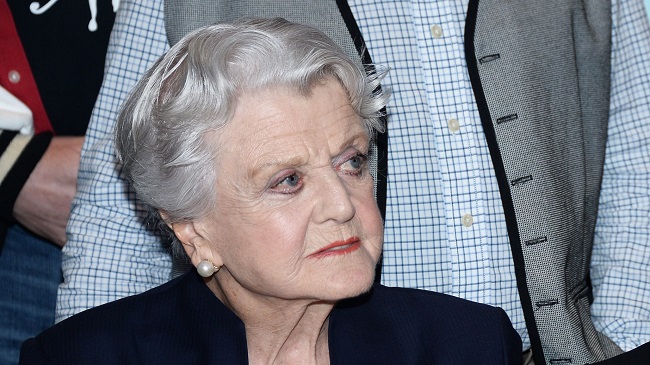 Between getting kicked out of the Directors Guild of America and facing a lawsuit stemming from a sex trafficking law in Cannes, France, Harvey Weinstein's troubles are far from over. Meanwhile, other powerful male figures like Sen. Al Franken (D-Minnesota) continue to face public scrutiny for their alleged offenses of sexual misconduct with women over the years. Despite the unprecedented amount of blowback against these individuals, they (and others like them) still benefit from a popular culture that often enables their misbehaviors. Consider the words of Murder She Wrote icon Angela Lansbury trending on Twitter.
In an interview with the Radio Times, the 92-year-old actress claimed women "must sometimes take blame" for their being sexually harassed by men in power. Why? Because they "have gone out of their way to make themselves attractive":
"There are two sides to this coin. We have to own up to the fact that women, since time immemorial, have gone out of their way to make themselves attractive. And unfortunately it has backfired on us — and this is where we are today.

"We must sometimes take blame, women. I really do think that. Although it's awful to say we can't make ourselves look as attractive as possible without being knocked down and raped."
Lansbury went on to say she never suffered any kind of harassment while working as a young actress at MGM Studios in the 1940s. What's more, she added that individual women were not to blame, necessarily. "Should women be prepared for this? No, they shouldn't have to be. There's no excuse for that," she said, "and I think it will stop now — it will have to. I think a lot of men must be very worried at this point." Even so, her blanket statements about some of the fault belonging to women as a group have not sat well with those who have read them.
(Via The Telegraph)