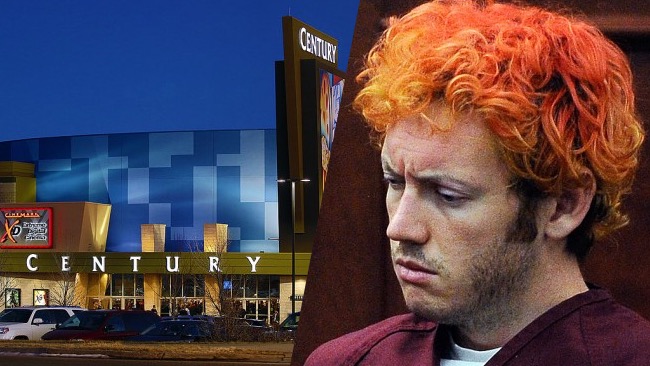 After the devastating movie theater shooting in Aurora, CO, back in June of 2012, many have discussed the best way to move forward after the tragedy. While many were comforted to know that perpetrator James Holmes would spend the rest of his life in prison, many felt that further restitution was required. A group of survivors sued the theater chain, Cinemark, claiming that a lack of security led to the murder of 12 people and injury of over 70 more.
However, Cinemark filed suit against the survivors, claiming that they should pay for the $700k in legal fees and other expenses caused by the trial. Many were unsure of how the verdict would swing, but on Wednesday, a judge in Los Angeles ruled in favor of Cinemark and left the hefty bill with the survivors who took the theater to court. Marcus Weaver, who was shot in the shoulder by Holmes, told The L.A. Times that he and the rest of the group were urged by the judge to take the previously offered settlement:
"Either seek justice and go into debt, or take that pitiful offering of money and the improved public safety…Theaters aren't any safer. It's almost like everything was for naught."
Had Cinemark lost, theaters would have been forced to change their policies regarding public safety and taken additional measures. Cinemark is the third largest theater chain in the nation and valued at over $2 billion, leading many to wonder if the bad press is worth $700k.
(Via New York Daily News)