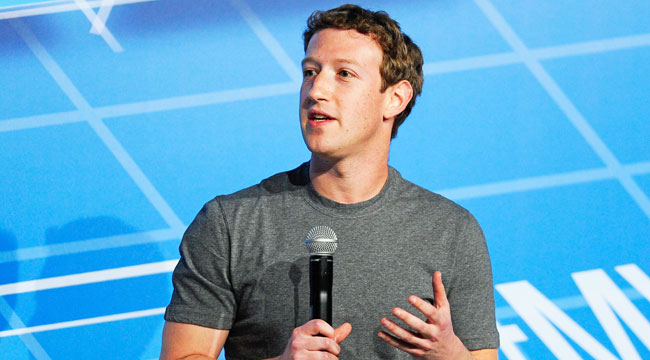 The fallout continues surrounding the massive harvesting of Facebook data that Cambridge Analytica, the tech firm used by Donald Trump's election campaign, used to help sway the 2016 presidential election. The bombshell came to light after a former Cambridge Analytica employee, Christopher Wylie, told The Observer how the tech company exploited Facebook to acquire this data and "target the inner demons" of the 50 million users in question.
Although Facebook has vowed to take action against Cambridge Analytica (while also denying that a data breach occurred), they've now taken the unsavory step of banning the whistleblower. On Sunday morning, Wylie tweeted a screencap to prove that his account has been disabled.
That Facebook would seemingly retaliate against the person who exposed this scandal only adds to mounting difficulties for Mark Zuckerberg. The Guardian now reports that the head of Britain's anti-fake news parliamentary committee wants to call the Facebook CEO for testimony. Damian Collins, who chairs the House of Commons culture, media and sport select committee, wants Zuckerberg to explain why he "claimed not to know the answers" about how the user data was harvested, and Collins pulls no punches:
"We need to hear from people who can speak about Facebook from a position of authority that requires them to know the truth, "Collins said. "Someone has to take responsibility for this. It's time for Mark Zuckerberg to stop hiding behind his Facebook page."

Shortly before the story broke, Facebook's external lawyers warned the Observer that it was making "false and defamatory" allegations and reserved Facebook's legal position. Facebook denies the harvesting of tens of millions of profiles by Cambridge Analytica, working with Cambridge academic Aleksandr Kogan and his firm GSR, was a data breach.
In addition, Collins is also calling Alexander Nix, the Cambridge Analytica CEO, for more testimony about how how the profile information was harvested. And although Cambridge Analytica is under particular scrutiny in the U.K. for its links to the pro-Brexit crowd, the backlash isn't only coming from across the pond.
CNN reports that the Massachusetts attorney general will investigate both Facebook and Cambridge Analytica because "residents deserve answers immediately," and the company is reportedly trying to stop an undercover report from airing in the U.K. In the weeks and months to come, more developments are sure to arrive for this hot mess.
(Via The Guardian, CNN & Christopher Wiley on Twitter)