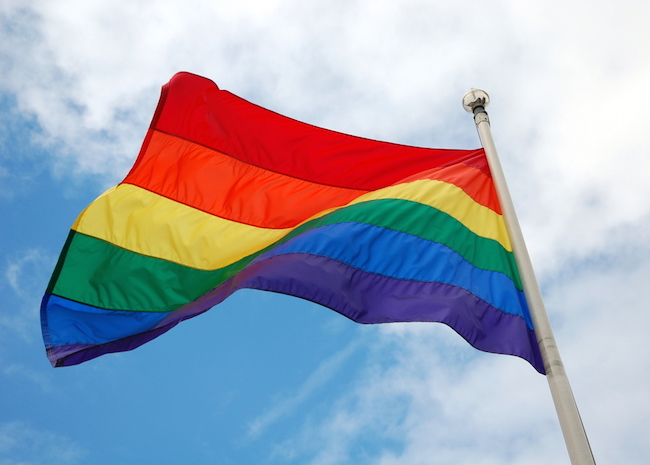 The U.S. Census Bureau recently released a slew of questions they're planning on asking for the 2020 Census, but on Tuesday, a newly modified version of these questions surfaced. This cut a celebration by the LGBTQ community short, for the question regarding sexual orientation and gender identity has seemingly disappeared. The National LGBTQ Task Force had captured a screenshot of the original questionnaire and compared it to the updated one.
What was the Census Bureau's reasoning for deleting the question? The Washington Blade reports word from the bureau that the question was originally "included in error."
"The Subjects Planned for the 2020 Census and American Community Survey report released today inadvertently listed sexual orientation and gender identity as a proposed topic in the appendix. The report has been corrected."
As The Washington Blade writes, the LGBTQ community has been advocating for such questions to be included, so that they might increase their platform's visibility. Meghan Maury, the criminal and economic justice project director for the National LGBTQ Task Force, believes the refusal to include the community could hold them back:
"Today, the Trump Administration has taken yet another step to deny LGBTQ people freedom, justice, and equity, by choosing to exclude us from the 2020 Census and American Community Survey. LGBTQ people are not counted on the Census — no data is collected on sexual orientation or gender identity. Information from these surveys helps the government to enforce federal laws like the Violence Against Women Act and the Fair Housing Act and to determine how to allocate resources like housing supports and food stamps."
The Human Rights Campaign tweeted their displeasure with the eliminated question.
The buried proposal to tally LGBTQ citizens will be seen as a blow to the community, which includes many who feel slighted by Donald Trump. While on the campaign trail, Trump promised he'd be an ally, but his rollback on certain policies that were friendly to the community has only disappointed.
(Via AOL, The Washington Blade & The National LGBTQ Task Force)