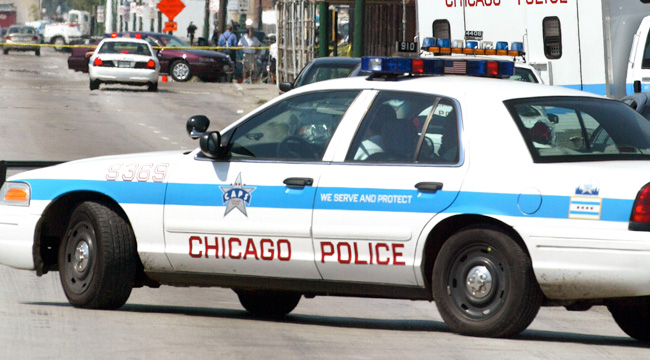 Chicago police have taken four black suspects (two men and two women) into custody for the torture of a mentally disabled white man. To add another layer of horror to the story, the incident was filmed by the group and broadcast live on one of the women's Facebook pages. Authorities expect to soon file charges after obtaining videotaped interviews from all four suspects.
The chilling (and explicit) footage of the torture session, which lasted a reported 25 minutes, showed the group beating and punching the bound and gagged man and, at one point, slicing his scalp. As the torture continues, the assailants can be heard yelling "F*ck Donald Trump! F*ck white people!"
After police became aware of the video, they discovered that that victim (who went missing on Saturday, according to his parents) had been wandering the street while disoriented. Police uncovered signs of a struggle at a residence and subsequently arrested the four suspects.
Speaking at a news conference, Police Superintendent Eddie Johnson labeled the footage as a "brutal act" that was "broadcast for the entire world to see." Johnson told the press, "It's sickening. It makes you wonder what would make individuals treat somebody like that. I've been a cop for 28 years and seen things that you shouldn't see in a lifetime, but it still amazes me that you see things that you shouldn't."
Conservative commentator Glenn Beck has accused Black Lives Matter of being responsible for the video and even tweeted that the torture was committed and filmed "by BLM." (However, there's no evidence that the assailants were affiliated with the Black Lives Matter movement.) Beck's stance on this incident follows his September 2016 New York Times op-ed, in which he urged empathy for the BLM movement.
After the video's discovery, Facebook removed the footage and issued a statement to condemn both the violence and its broadcasting:
"We do not allow people to celebrate or glorify crimes on Facebook and have removed the original video for this reason. In many instances, though, when people share this type of content, they are doing so to condemn violence or raise awareness about it. In that case, the video would be allowed."
UPDATE #1 – 6:00pm EST: Chicago police have charged the four suspects with felony hate crime and kidnapping charges.
(Via CNN, Chicago Tribune, Mediaite, MSN, New York Times & The Guardian)