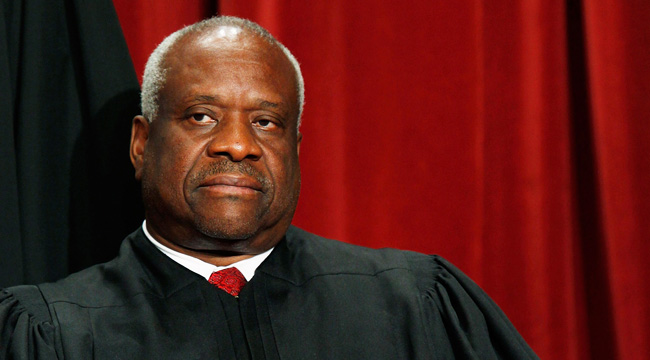 On Monday, the Supreme Court overturned the death penalty sentence for a black Georgia inmate in the Foster v. Chapman case. Timothy Tyrone Foster, who has served nearly three decades in prison, was convicted by an all-white jury of killing a white woman. The Supreme Court's ruling arrived with overwhelming 7-1 numbers and Chief Justice John Roberts writing for the majority. Roberts concluded that prosecutors struck two black jurors from the pool while being "motivated in substantial part by race." The ruling rejected the lower courts' reliance upon Batson v. Kentucky, a 1986 case that allows a state to make race-neutral arguments for why jurors were excluded.
Robert said the above "argument falls flat," and the majority found that the record revealed a racial motivation for juror exclusion. Indeed, the court's majority opinion reflects a review of questionnaires and peremptory challenges from the initial jury selection process. This evidence included a handwritten note that showed several qualified black jurors being rejected with "definite NOs" written next to their names. The Supreme Court then reversed and remanded Foster's conviction, and he shall receive a new trial. This ruling could eventually provide bittersweet justice for a man who's lost three decades of his life.
Justice Clarence Thomas stood as the lone dissenter in this case. He provided a cursory argument about how jury selection shouldn't be revisited three decades after the fact. Thomas also made a vague remark (which he did not clarify) about how the Supreme Court may lack jurisdiction to overturn Foster's death penalty. One wonders how Justice Antonin Scalia would have voted if he were still alive and kicking. Thomas recently spoke at a Fifth Circuit Judicial Conference in Houston, where he said, "Scalia and I were always two peas in a pod. He took some blame for my decisions because he was supposed to be my boss. I told him that was the white man's burden." That last comment was apparently a joke, as the audience laughed. But as one can imagine, Twitter had a few things to say about Thomas' newest dissent.
(Via SupremeCourt.gov)