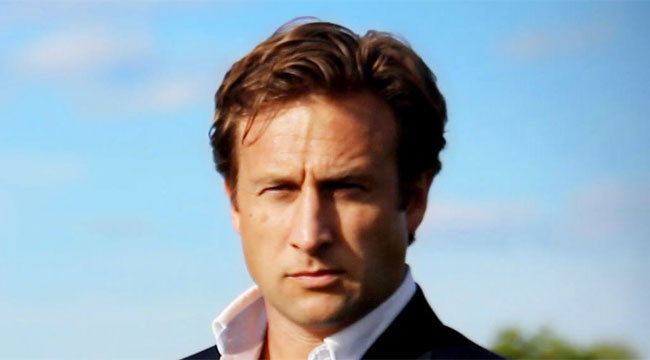 A GOP candidate for U.S. Senate out of Missouri, Courtland Sykes, is having a tough week. Earlier this week, he posted an image on Facebook that compared prominent Democrat women to Disney villains. Normally, someone comparing Hillary Clinton to Maleficent from Sleeping Beauty or comparing Sen. Claire McCaskill to Ursula from The Little Mermaid in a Facebook post wouldn't garner too much attention, but Sykes happens to be running for McCaskill's Senate seat.
After a hearty round of criticism, Sykes, who campaigned for Roy Moore in the Alabama special election, doubled down by releasing a bizarre Facebook statement, which gives his views on feminism. In response to being asked if he supported women's rights, Sykes responded, in a sense, that he supported his fiancée's right to make him a home-cooked dinner every night:
"I want to come home to a home cooked dinner every night at six. One that she fixes and one that I expect one day to have daughters learn to fix after they become traditional homemakers and family wives."
Feminists also push an agenda that they "made up to suit their own nasty snake-filled heads," according to the Republican Senate candidate. Sykes also said that he didn't want his women to one can be "career obsessed banshees who forgo home life and children and the happiness of family to become nail-biting manophobic hell-bent feminist she devils." This, he believes, has "suppressed natural womanhood for five long decades."
Unfortunately for Sykes, he is still polling well behind the GOP frontrunner in his Senate race, but that's not likely to dissuade him from posting on Facebook.
Read his full anti-feminist statement below.
(Via Raw Story)