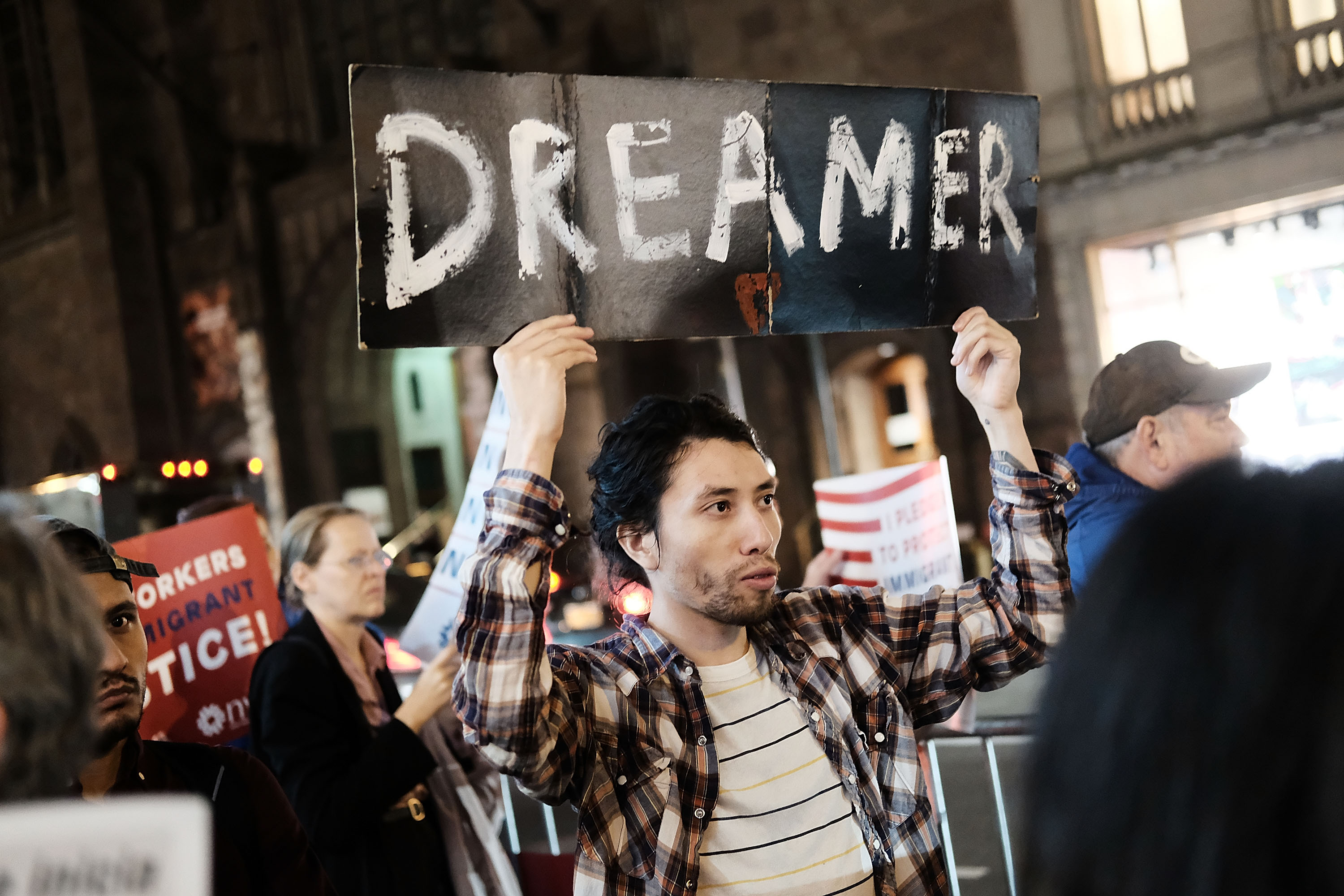 Over 100 DACA recipients who sent in applications to renew their legal status were denied because of mail delays. Now, Homeland Security has suddenly reversed that position for senders who can prove they sent their applications on time. That call was made by Acting Director Elaine Duke, who has lately been embattled with the Trump administration over how best to do her job. She had Immigration Services release a statement explaining that a significant number of the applications were rejected because they were left sitting in the agency's P.O. Box. Per the New York Times:
"U.S.C.I.S. had discovered certain cases in which the DACA requests were received at the designated filing location (e.g., at the applicable P.O. Box) by the filing deadline, but were rejected. U.S.C.I.S. will proactively reach out to those DACA requestors to inform them that they may resubmit their DACA request."
The Postal Service has taken responsibility for its role in some of the mail delays, too. Applications came in from all over the country to three agency mailboxes in three different states, suggesting a nationwide issue with mail delivery times. Another factor was the new deadline set by the Trump administration for DACA recipients to reapply. As part of his immigration crackdown, President Trump declared that Dreamers whose protections would expire by March 5, 2018 were permitted to renew their application by Oct. 5 for a two-year period.
That announcement gave DACA recipients just a month to renew their status, and at least 4,000 renewals were rejected because of lateness. So far, over 100 of those have been linked to postal problems, and it's possible that number will grow as immigration lawyers help their clients sort out what has become an anxiety-riddled mess for many hoping to stay in the country.
(Via New York Times)