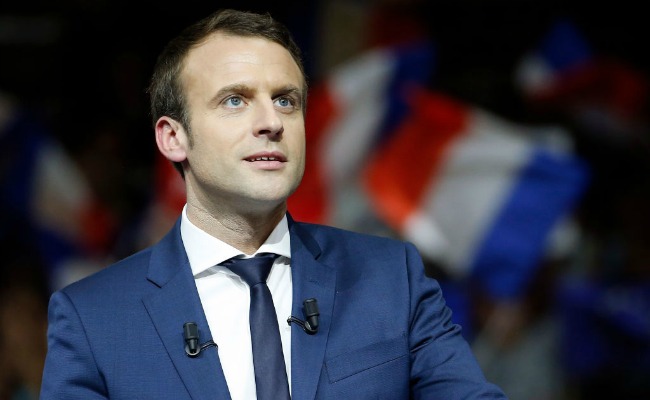 With the news last week that President Donald Trump was pulling the United States out of the Paris Climate Agreement, many were left baffled by this harmful move. While Trump said that he was "elected to represent the citizens of Pittsburgh, not Paris," many American cities have taken it upon themselves to stick with the Agreement despite the federal administration's unwillingness to do so. Someone else taking the United State's break with the Agreement seriously? Recently elected French President Emmanuel Macron.
After Trump's decision went public, Macron was quick to offer refuge in France to any American scientists, saying "To all scientists, engineers, entrepreneurs, responsible citizens who were disappointed by the decision of the president of the United States, I want to say that they will find in France a second homeland. I call on them: come and work here with us. To work together on concrete solutions for our climate, our environment. I can assure you, France will not give up the fight."
Well, Macron has doubled down on that promise, setting up a grant program with a URL that manages to be on message and troll Trump at the same time: makeourplanetgreatagain.fr. The site reads: "France has always led fights for human rights. Today, more than ever, we are determined to lead (and win!) this battle on climate change."
By offering financial options for scientists, engineers, and entrepreneurs, the French government is making actual change within reach. Our administration might not understand why climate change is such a paramount issue "for some reason," but luckily the rest of the world doesn't share that apathy.
(Via Mashable)