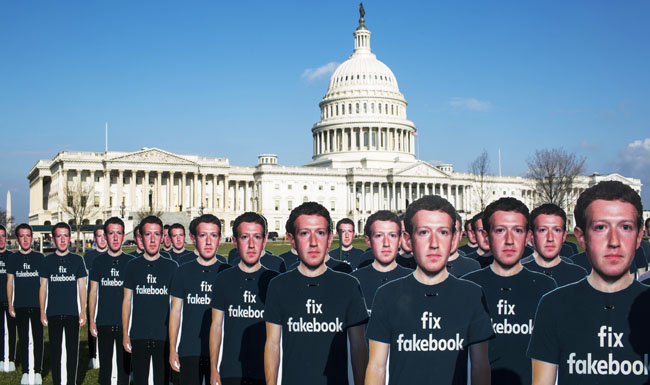 The hits just keep coming for Facebook, as news broke on Tuesday that lawyers in the United States and Britain have filed a joint class action lawsuit against the social media platform and Cambridge Analytica for allegedly abusing the personal data of over 80 million people. The news comes ironically as Facebook has just started notifying users on whether or not their information was compromised in the breach.
Two other companies, data firms SCL Group Limited and Global Science Research Limited (GSR), have also been named in the lawsuit, in addition to GSR founding director and Cambridge University neuroscientist Aleksandr Kogan. All of the companies including Kogan, who helped Cambridge Analytica develop the "This is Your Digital Life" app which was used to collect the information, are denying all wrongdoing.
London-based data privacy and human rights attorney Jason McCue of the firm McCue and Partners is representing the UK in the class action suit.
He said: "The defendants effectively abused the human right to privacy of ordinary Facebook users and, if that were not enough, then the fruits of that abuse are alleged to have undermined the democratic process. This case will go some way to ensure that neither of these things can happen in the future."

The extracted data included names, phone numbers, mail and email addresses, political and religious affiliations, and other interests. It was used, it is said, "to accomplish Cambridge Analytica's driving principle: to build psychological profiles of voters to affect election results in the UK and the US".
The news comes just one day after Facebook CEO Mark Zuckerberg stated that he planned to admit that he made "a big mistake" before a Senate Commerce, Science, and Transportation, and Senate Judiciary Comittee hearing on Wednesday.
On Tuesday, the advocacy group Avaaz placed 100 life-sized cutouts of Zuckerberg on the lawn of the U.S. Capitol (above) to bring attention to the alleged hundreds of millions of fake accounts still spreading disinformation.
(Via The Guardian)