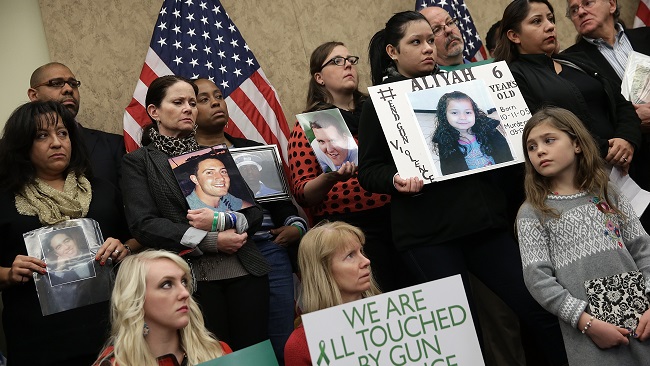 What happened at Sandy Hook Elementary School almost four years ago was a tragedy. However, thanks to fake news purveyors like Alex Jones, wildly inaccurate conspiracy theories claiming otherwise — that the lives of 20 children and six of their supervisors weren't brought to a violent end on December 14, 2012 — still persist. What's more, President-elect Donald Trump often subscribes to many of the false notions Jones and his associates repeatedly tout — a dangerous elevation that lead to further incidents like what happened at a popular pizza restaurant in Washington D.C. over the weekend.
For example, the arrest of 57-year-old Florida native Lucy Richards following a grand jury's indictment of her regarding four felony counts of transmitting threats. The Tampa resident stands accused of threatening the unidentified parent of a Sandy Hook victim this past January, when she allegedly wrote messages that said "you gonna die, death is coming to you real soon," "LOOK BEHIND YOU IT IS DEATH," and "there's nothing you can do about it." Why? Because, as the U.S. Justice Department indicated in a statement, Richards believed Sandy Hook was a hoax.
With an initial court date scheduled for December 19th in Fort Lauderdale, Richards faces up to five years in jail for each of the four counts if convicted. Neither the official statement regarding her case, nor the Associated Press story covering it, named Jones, Trump or anyone else affiliated with the Sandy Hook conspiracy theory.
(Via Associated Press)