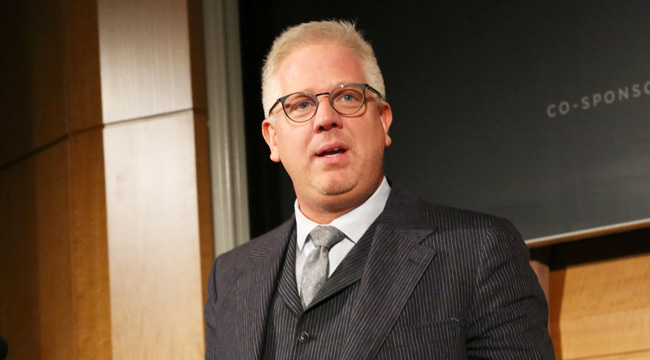 In an op-ed for the New York Times, conservative commentator Glenn Beck made yet another case for Black Lives Matter. Titled "Empathy For Black Lives Matter," the piece explains remarks Beck made that compared Trump supporters to the activists protesting police brutality. Attempting to clear up the confusion about what the similarities could possibly be, Beck wrote:
"My point about empathy is especially pressing today, since these movements and others — the Tea Party, the Bernie Sanders campaign, Occupy Wall Street — share similar grievances: In their own ways, they say: 'I am not being heard,' 'I don't feel like I belong anymore,' 'I have no control over my future.' I am not placing all of these movements on the same footing in terms of my personal position, nor am I suggesting that, because I find them to be analogous, they are equal. But there are, in my opinion, strong commonalities, both good and bad."
Discussing Black Lives Matter activists that were invited onto his radio show, Beck added that these guests were "decent, hardworking, patriotic Americans." And he refused to generalize based upon "the worst among them." Beck then invoked Martin Luther King Jr. — right before jabbing Trump with the word "winning," one of the candidate's favorite catchphrases:
"We are a country in trouble, and we have only one way out: reconciliation. We must follow the Rev. Dr. Martin Luther King Jr.'s message and method and move away from a pursuit of 'winning' and toward reclaiming our shared humanity."
Perhaps most surprisingly, the former Fox News primetime star even showed some self-awareness by hoping that he can influence others, although he calls himself "a flawed messenger." He also urges his followers to adopt empathy and warns that a failure to do so will be "just the beginning of the hate we are about to unleash." Beck has drawn the ire of some conservatives this election cycle for positioning himself as a vocal Donald Trump detractor. In April, the author and radio host dunked his face in Cheetos to protest the Republican presidential nominee.
(Via New York Times)