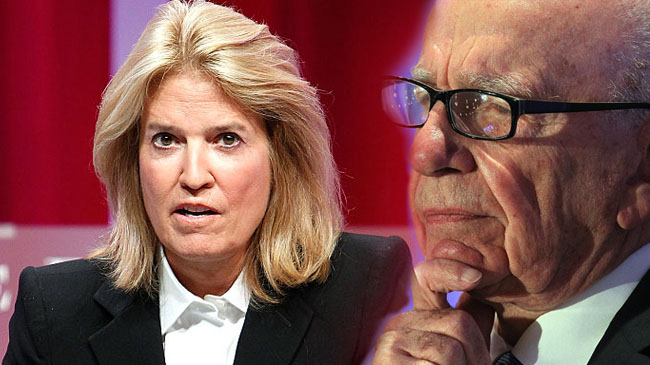 A courier arrived at Van Susteren's Washington, D.C. home at 9 a.m. Tuesday, hand-delivering two letters that said that Van Susteren "was being taken off the air" immediately, according to her husband, John Coale, who is a high-profile Washington lawyer.

Van Susteren was already planning to leave, but she thought she would be hosting her 7 p.m. program "On the Record" for a few more weeks.

Yanking her off the air without a chance to say goodbye was "a bit immature," Coale remarked.
The network announced her departure less than an hour after the courier arrived. Van Susteren was not quoted in the press release.

Fox then deleted the "On the Record" web site, Van Susteren's biography, and her pioneering Gretawire blog — essentially erasing her from FoxNews.com.
Van Susteren was motivated to leave in part because she had been unhappy and uncomfortable with the way Ailes ran the network the past few years, and with the way the network was perceived, two of the sources said.

Even while vocally defending Fox in public, she had concerns in private.

"It didn't appear it was getting better" after Ailes left, one of the sources said, so she looked to the exit.