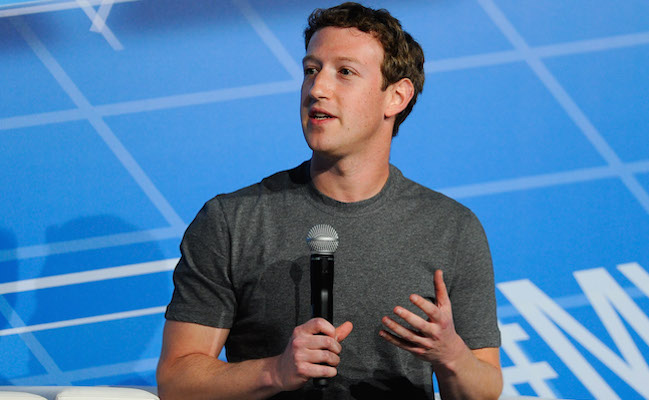 You may be surprised by Facebook's move to crack down on indirect gun sales, because you probably had no idea you could buy a gun on Facebook.
You're probably not one of the people outraged by Facebook's new ban on gun sales, because you're normal and thought guns were bought in civilized places, like Wal-Mart.
On the other hand, apparently Facebook was one of the best places to buy a gun — legally — without a background check. According to the New York Times, Facebook already prohibited marijuana, pharmaceuticals and other controlled substances from being sold or exchanged on their network. On Friday the company announced that it was updating its policy to include banning the sale of firearms:
The ban applies to private, person-to-person sales of guns. Licensed gun dealers and gun clubs can still maintain Facebook pages and post on Instagram.
The way they plan on catching violators is through reports filed by other other users, either through flags on posts or user reports of sales going on in Facebook Messenger. (Generally they don't monitor Messenger.) Facebook said they would then delete any posts violating their new rules, or ban people from the network, depending on how severe the violation is. And if they believe the situation is dangerous, Facebook will get law enforcement involved.
The big picture here is that moves like this by private companies (looking at you, Craigslist,) help close the loophole that lets people sell or trade their firearms to each other privately. Gun owners already know this sort of thing, but for anyone else who isn't aware: This means you could sell your favorite AR-15 semi-automatic rifle to literally anyone, with no responsibility on your part to do a background check. You also won't be found at fault if they go execute 40 schoolchildren.
The New York Times talked to a man in Florida who was recently using Facebook to sell off a few firearms from his personal arsenal.
"I go to a secure location, and I say, 'Can I see your driver's license? Do you have a concealed-weapons permit?' " Mr. Schmoke said. If he gets a bad feeling, he does not sell, he said.
Since Facebook has been working on making on-site transactions possible — essentially turning them in to an e-commerce site — the need to update their policy regarding firearms became clear. Y'know, because your Bad Feelings Detector might not work as well on someone's PayPal user ID.
"Over the last two years, more and more people have been using Facebook to discover products and to buy and sell things to one another," Monika Bickert, Facebook's head of product policy, said in a statement. "We are continuing to develop, test and launch new products to make this experience even better for people and are updating our regulated goods policies to reflect this evolution."
h/t NYT