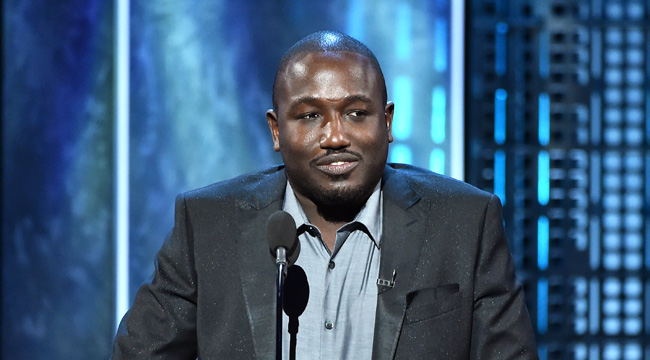 Hannibal Buress loves New Orleans. He once graced the Tonight Show stage and performed an entire set all about why NOLA is his favorite city to visit (which may have little something to do with the ability to drink in the street). He also performed a nearly identical set in Chicago, and Buress has been known to pop up at open mic nights in the city too. And with much of Louisiana struggling to cope in the wake of catastrophic flooding, Buress decided to step up and help in the best way he can — by announcing a last-minute Friday night gig in the interest of flood relief.
The Advocate reveals how Buress, who is currently in the thick of his Hannibal Montanabal Experience tour, squeezed in this gig when he had a spare evening. All proceeds will head straight into the Baton Rouge Area Foundation for the sole purpose of aiding recovery throughout Louisiana. Many areas of the state were affected by flooding with Baton Rouge being one of the hardest hit. On Tuesday, President Obama toured area flood damage and pledged more help from the federal government. ABC News reports that U.S. Housing and Urban Development Secretary Julian Castro is working on a proposal, which shall bring relief for the many thousands of homeowners whose houses were destroyed or damaged by the surging waters.
And if you'd like to help, here's a list of organizations doing recovery work in Louisiana you can contribute to.
(Via The Advocate & ABC News)