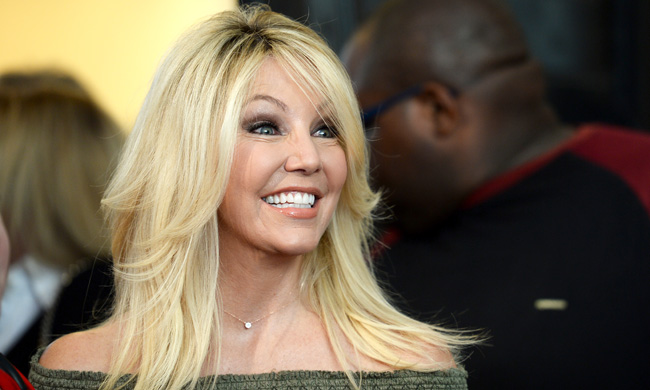 Melrose Place star Heather Locklear is in the process of posting bail after having been arrested on Sunday night for felony domestic violence charges, as well as three counts of misdemeanor battery on a police officer. Deputies were called to a home in Thousand Oaks, California after someone reported domestic violence. Locklear was arrested at the scene, at which point she reportedly became combative and resisted, lashing out at the three officers.
According to the 911 call, Heather's brother came to her home and saw Heather and her boyfriend fighting. The brother called 911. We're told cops observed that the boyfriend had a visible mark.

Law enforcement sources tell us when cops tried putting Heather in custody she became combative, flailing, kicking and struck 3 deputies. Heather was cuffed and taken to the hospital for evaluation.
This isn't Locklear's first brush with the law. The 56-year-old has a history of substance abuse and was arrested for driving under the influence in 2008. Police were also called to Locklear's home in 2011 to respond to a physical altercation between herself and her then-boyfriend Jack Wagner. No criminal charges were filed and the two later worked things out in an "amicable meeting" with Los Angeles law enforcement officials.
(Via TMZ)