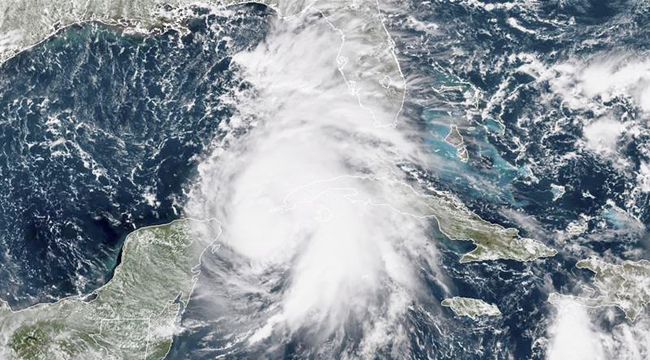 Hurricane Michael suddenly became news on Monday after eclipsing its former tropical-storm status while lashing Cuba. The system has now graduated to Category 2 hurricane status and is expected to reach Category 3 (with winds in excess of 110 mph) when it makes its U.S. mainland landfall on Wednesday afternoon. As a result, the northeastern Gulf Coast is undergoing mandatory evacuations — that includes the Florida Panhandle (stretching into Big Bend) as well as parts of southeast Alabama and southern Georgia.
The National Weather Service is currently warning that Michael is a "potentially catastrophic" weather event, which could result in "the strongest hurricane to landfall" upon Florida's Panhandle in over a decade. Should the storm tear into Big Bend, high winds will likely take down the area's heavy oak and pine trees and cause widespread power outages, which could be a factor in Georgia and the Carolinas as well.
Florida Governor Rick Scott, who has suspended his Senate campaign due to the impending storm, warns that this hurricane is "going to be historic" and cause more destruction than the state's panhandle has seen in decades. As such, he's declared a state of emergency in three dozen counties while ordering evacuations for 10 counties, including Panama City Beach. All told, over 100 counties throughout multiple states have received emergency declarations, and this CNN clip shows the storm's frightening approach on radar.
The National Weather Service out of Tallahassee has posted a map showing a projected landfall at 1pm EST on Wednesday, along with current imagery of the storm's path.
(Via NOAA, CNN, Weather Channel & USA Today)